This post was made in colalboration with Latina Bloggers Connect and Neutrogena.
I am being financially compensated for this post, which has in no way affected the statements made in this post.
The below text/photos are a genuine reflection of my experience with the brand and products.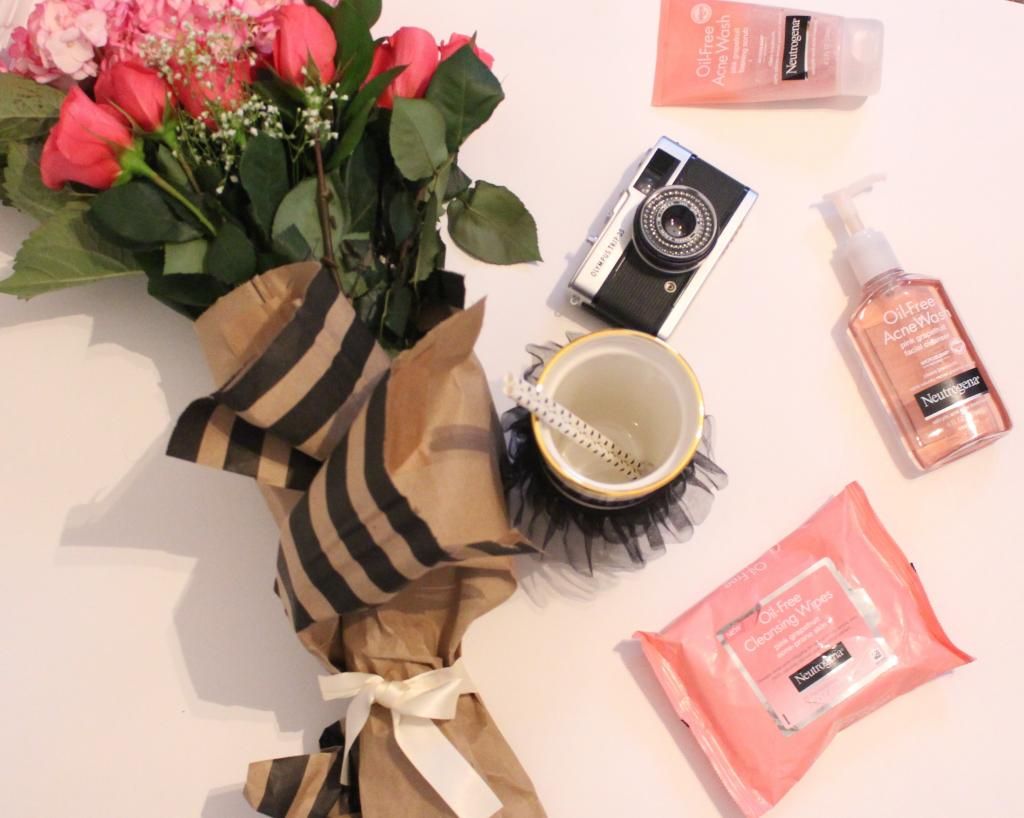 Being a blogger means many things, one of them is...Selfies are my bread and butter! Taking a selfie is no easy task, on today's post, with the help of Neutrogena's Oil Free Pink Grapefruit line, I'll give you some tips to take your best selfie yet.
Ser bloguera significa muchas cosas, una de ellas es que los selfies son mi pan de cada dia. Yo creo que todas saben que tomar selfies no es nada facil, por lo cual hoy con una ayudita por parte de Neutrogena Pink Grapefruit line les voy a dar unos consejitos para tomarte una selfie divina.
No-Filter-needed-skin
The first step to a great selfie is healthy skin, skin that can totally rock the #nofilter tag. Products to clean and care for your skin are a must, I have gotten to play around with Neutrogena's Pink Grapefruit line for a while and it's great to get rid of dirt that clogs up the pores, later causing acne...oh, and the products smell delicious!!!!!
El paso mas importante para lograr una buena selfie es cuidar la piel, una cutis sana no necesita filtros ni efectos. Los productos Neutrogena Pink Grapefruit limpian la piel y se deshacen de las causantes de el acne...ademas la fragancia es deliciosa.
Tilt it
A head-on photo is almost always too harsh! so tilt your face or your phone, it'll soften the look and show off your best angles.
Una foto de frente es un poco muy severa, al inclinar tu cara o telefono hacia un lado, le das un toque delicado a la selfie y puedes mostrar tu mejor perfil.
Have fun
Don't take it too seriously! be silly, make faces and enjoy yourself. Make sure to convey some emotion, after all, the point of social media is to connect with people.
No te tomes esto muy en serio, haz muecas y diviertete.
Play with Light
Taking a good selfie can be a workout, you might have to chase sunlight/ good lighting around your house or location but the best accessory to a selfie is a great ray of light!
Una buena selfie siempre viene acompanada por muy buena luz, busca diferentes locaciones y tipos de luz para darle el toque final a tus fotos.
Enter the link to your instagram picture in the rafflecopter below for a chance to win....(amazing prize) o
ne of three individual consultations with Neutrogena experts and a 1 year-long supply of Neutrogena products valued at $1,000!!! Giveaway ends August 29, 2014! Have so much fun!
MAke sure to follow me on Instagram to see my #NeutrogenaSelfie
Deja el enlace de tu Selfie en este formulario de abajo para la oportunidad de ganarte un sorteo GENIAL ofrecido por Neutrogena
display/efa5147e162/" rel="nofollow">a Rafflecopter giveaway