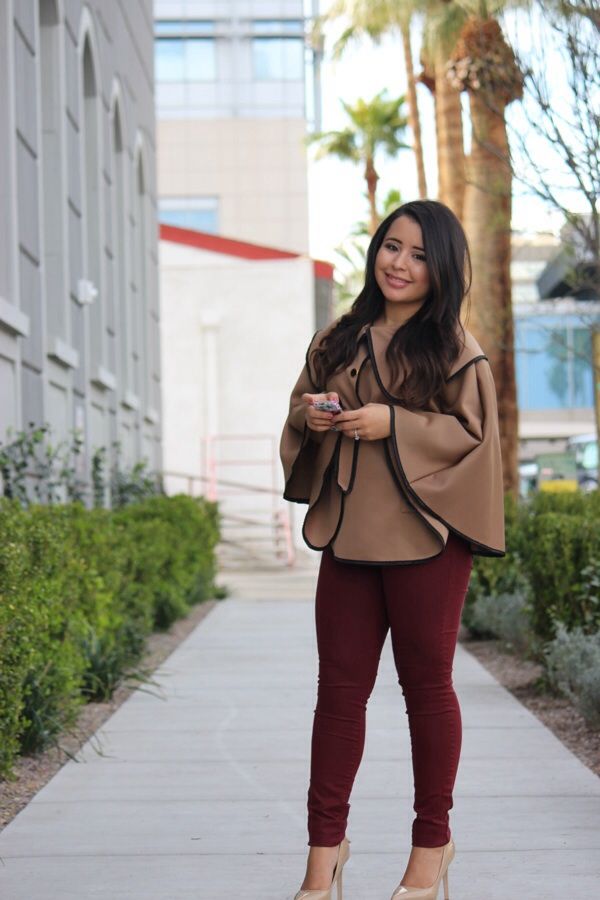 I received this coat a few weeks ago, just as the weather warmed up in Vegas. I am not ready for Spring/Summer for so many reasons but most of all, I am not ready because I still haven't gotten a chance to wear some of my gorgeous layers and coats. On the day I shot these photos, it was cold enough to actually rock this gorgeous cape.
This was sent to me by
Rose Wholesale
, a place to find gorgeous, trendy, and super affordable pieces. Check them out!
Hace unas semanas recevi esta capa, casi al mismo tiempo que las temperaturas empezaron a subir. La verdad que por muchas razones no estoy lista para la llegada de la primavera/verano. La razon mas grande es el hecho de no poder ponerme ciertas prendas invernales de las cuales me he enamorado, como esta capa. Ayer el clima decidio estar frio, lo suficiente para ponermela. Espero que les guste este outfit.
Esta capa fue eviada por Rose Wholesale, una tienda donde puedes encontrar ropa en tendencia, divina y a buenos precios.
FTC- The cape featured on this post was sent to be by retailer Rose Wholesale for consideration and in exchange for advertisement banner placement on this site. This piece serves as compensation for said banner as part of a 3 month business relationship. Regardless of said deal, the words in this post are an honest depiction of my experience and opinion with/of this garment.