Price and Availability:
Flower Beauty About Face Foundation is exclusively sold at Walmart for $13.98
It comes in 14 shades. My olive and black beauties are in a bit of luck...there are a few deep /dark shades. While it's still not enough, I am impressed to see a brand new company introduce themselves to the market with as much diversity as they can possibly afford.
Flower Beauty About Face foundation esta disponible en Walmart por $13.90 USD

Esta base viene en 14 tonos de piel, para mis bellezas de tono oliva y morenas hay varios tonos disponibles. No muchos pero esta marca ofrece mas variedad de lo comun.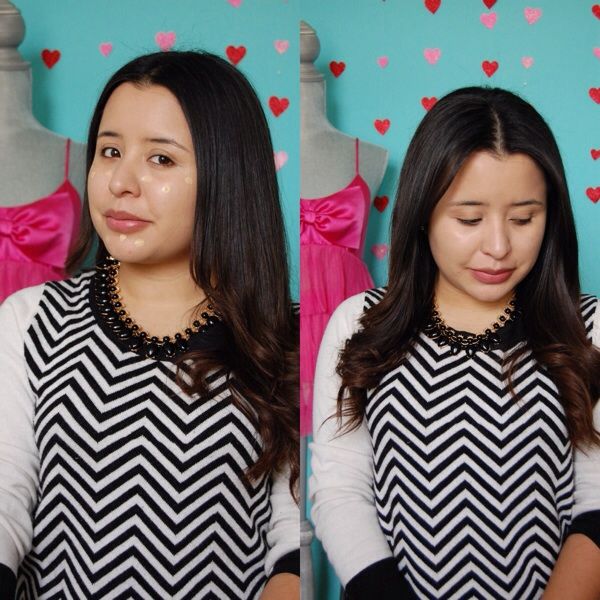 Claims
The below mentioned claims come straight from the Flower Beauty site, and I would have to agree with all of them.
The foundation blends easily and well.
The coverage is very natural , yet effective at creating an even complexion.
It did improve the appearance of my skin with time.
My only complaint is longevity, I wish the foundation stayed on longer.


"Provides skin-smoothing moisture
Natural, seamless coverage
Smoothes imperfections and evens tone
Vitamins C & E for anti-aging benefits
Fragrance-free
Paraben-free"
La pagina oficial de esta base dice que ofrece cualidades humectantes y suavisantes. dice que ofrece covertura natural, borrando imperfecciones y equilibria tu tono de piel.

Incluye vitaminas C y E con beneficios anti-arrugas.

No fragancia o parabeno.

Estoy de acuerdo con todo esto, es una base muy discreta que mejoro mi piel.

Mi unica queja es que no dura mucho.
Texture and Coverage
This foundation is truly perfect for all skin types and occasions.
It gives you a subtle glow without added shine/oil or oxidizing.
While it gives you a glow, it doesn't make you look wet/dewy.
Sheer to medium coverage.
Esta base es perfecta para todo tipo de piel.

Te da un resplandor sin residuo grasoso y anaranjado.

A pesar de tener un resplandor divino no da apariencia mojada.

Covertura liviana a mediana.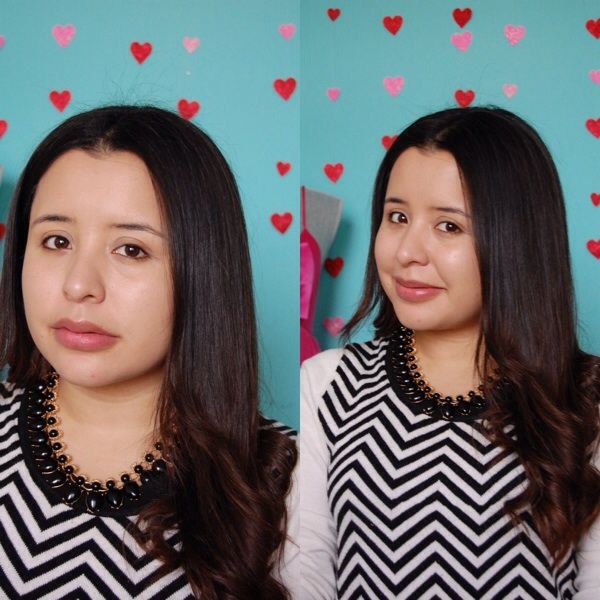 Longevity
The foundation doesn't slide off or melt.
Doesn't make other products, such as, blush and bronzer blotchy or melt.
Doesn't require an excessive amount of touch-ups.
Although the foundation offers great advantages, It is not a long-wear product.
I wish i stayed on longer.
esta base no se mueve ni derrite.

No hace que otros productos como rubor y bronzer pierdan su textura o buena apariencia.

No tienes que retocarla mas de una vez

A pesar de ser un producto genial, me hubiese encantado que durara mas tiempo.
Veredict
I would definitely purchase this product again, in fact, I have gone through two bottles already.
I love this foundation and while it's on the pricey side of drugstore products, it doesn't disappoint.
A little goes a long way, just lightly dot around your face and it'll last a lot.
Add a primer
Veredicto
Compraria este base cada vez que se me de la oportunidad, es mas , ya he comprado dos botellas.

Me encanta esta base y a pesar de ser un poco mas cara que la mayoria de las bases de farmacia, cada centavo vale la pena.

Una botella dura mucho porque cada aplicacion requiere solo una liviana cantidad de la base.

Agrega un primer.