In efforts to build a stronger wardrobe and having my closet always deliver, at any moment and for any occasion, I have started shopping for
versatile and reliable pieces.
Pieces that mix well with each other, pieces that can stand alone and be as gorgeous together, as they are with just a plain white tee. I find that the best pieces to achieve this, are suit separates. They are individually crisp, classic, tailored and polished. This outfit could have easily transformed into an executive look with the help of a button down and solid-colored pumps. On today's look I'm showing you how to make your office look very casual, yet chic!
Como les he dicho, en este 2014 quiero mejorar mi vestuario, volverlo solido. Solido de manera que cuando quiera, para cualquier ocasion o razon, pueda confiar en los contenidos de mi closet. He descubierto que la mejor manera de lograr estas varios "requerimientos" es comprando prendas de traje por separado, prendas que usualmente usarias en un ambiente ejecutivo. Este tipo de prendas siempre se vera bien puesta, con buena orma, elegante y pulida pero al ser mezcladas con ropa mas casual como en esta pinta, te veras casual pero tambien muy muy chic.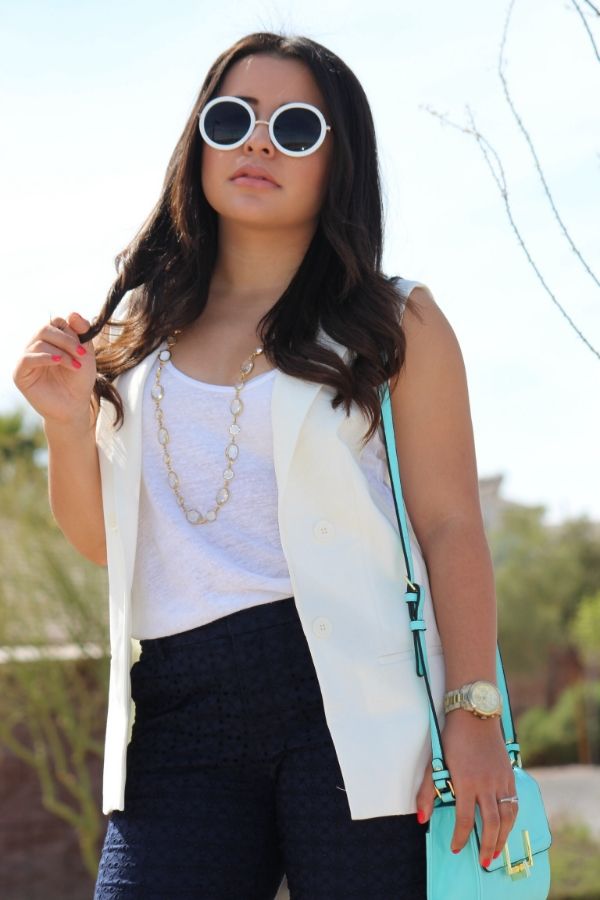 Pants/Pantalones: Target
(here)
Bag/Bolso: Target