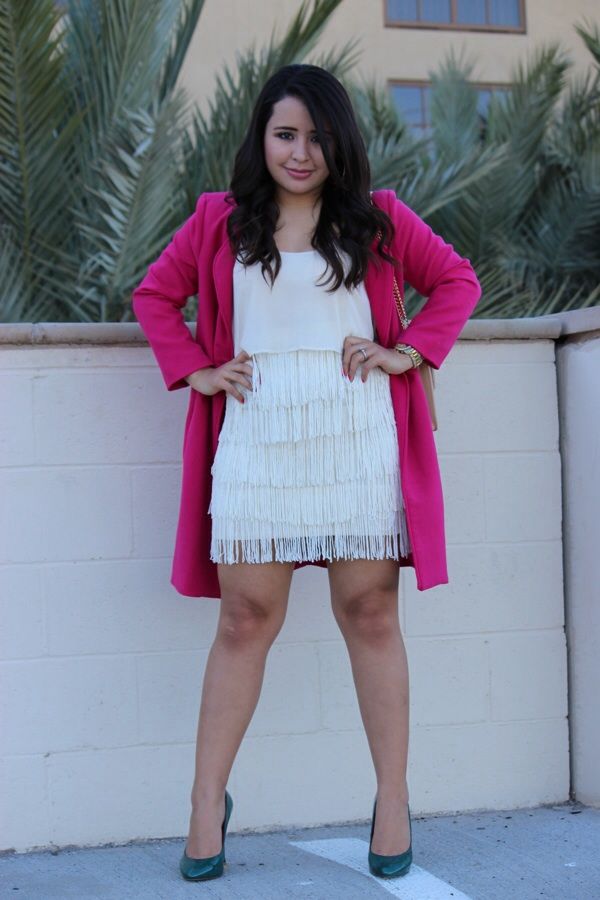 On Tuesday February 18th I was invited to a fabulous soirée, which included a fashion show, great music and wonderful people. This event was hosted by Zappos in Downtown Las Vegas' Container Park. Zappos is now a part of Vegas identity and very much responsible for what Vegas will become, making Vegas a destination beyond the strip has been in the works for a while. The Container Park ( a retail/dinning/lounging space) is one in of one of the most amazing parts of this city's renovation process, a project authored by Zappos CEO, Tony Hsieh.
I had the chance to do a little dancing & talk to some tres chic individuals. Hope you like my outfit and these photos.
El martes Febrero 18 fui invitada a un evento fabuloso, organizado por Zappos en El Container Park de Las Vegas. Zappos es una gran parte de la indentidad de Vegas y mucho más que responsable por lo que esta cuidad llegará ha ser en años muy cercanos. Este proyecto va a dejar de lado los hoteles y casinos, dándole atención el proyecto creado por el CEO de Zappos, Tony Hsieh.
Durante esta fiesta tuve la oportunidad de hablar con personas geniales y tuve una noche súper divertida.
I couldn't take photos of my outfit during the party, I shot them the day after and forgot to put my necklace on, but in true blogger fashion I got a selfie of it!
No tuve la oportunidad de tomar fotos de mi outfit hasta el día siguiente y se me olvido ponerme el collar pero alcanzar a tomar una selfie.
With

Canaan Rubin

and

Victoria Recano