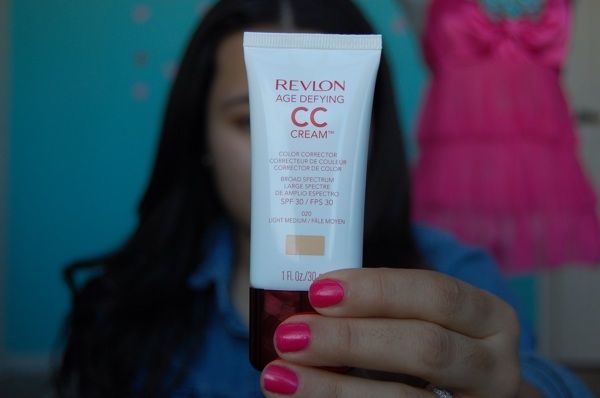 I have spoken about my love for BB creams in the past, my love has expanded and grown into curiosity. I'm hoping to try it out as many as possible and of course, review them all for you. We're starting today with Revlon's newest, the Age Defying Color Corrector CC Cream.
Les he contado sobre mi amor por las BB creams, my amor se ha expandido y convertido en curiosidad. Mi esperanza es poder probarlas todas y por supuesto publicar reseñas de todas ellas para mis queridos lectores. Vamos a empezar esta pequeña aventura con la más reciente creación de Revlon, la

Age Defying Color Corrector CC Cream.
Price: Available at drugstores, Walmart, Ulta, etc... for $9.99 to $11.99
Color Selection: Available in Light, Light Medium, Medium, Medium Deep. (Still no progress in the shade selection for my olive and black beauties, like...hello?) The I shade I chose did a great Job of mataching my skin tone.
Precio: Disponible en farmacias, Walmart, Ulta, etc... por $9.99 hasta $11.99
Inventario de Colores: Disponible en Claro, Claro Medio, Medio, Medio Obscuro. El color que elegi combino muy bien con mi tono natural.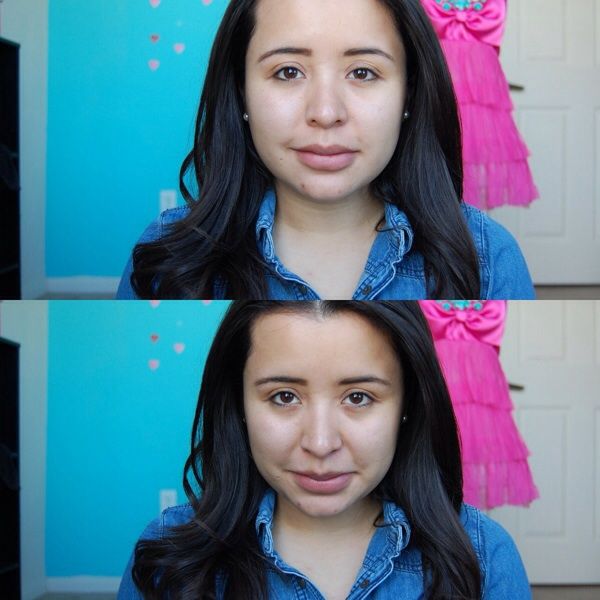 Claims: SPF 30, made to soften the appearance of fine lines, protects skin against the aging caused by sun. Improves the appearance of dark spots.
Proposito: protector solar de SPF 30. Fabricada para desaparecer la apariencia de lineas, protege la piel contra el efecto envejeciente de el sol. Mejora la apariencia de manchas.
Texture and Coverage: This CC Cream is creamy and very smooth, easy to blend. Unlike most BB Creams I have tried, this one provides a natural, glowy coverage without oily residue and allows for added products, such as, blush to stay on without gliding around. The finish is a mixture of matte and glowy, it's satin!
The coverage is medium and buildable, keep in mind that BB Creams are not meant to conceal problem areas/imperfections, rather, they're made to improve the condition of skin until no coverage is necessary. If you're looking for the highest coverage, affordable BB, try this one!
Textura y Covertura: Esta CC Cream es cremosa y muy fácil de difuminar. A diferencia de la mayoría de productos de su especie, esta provee un acabado natural sin residuo grasoso. Algo genial sobre esto producto es que permite que otros productos , tal como rubor no se deslicen de la cara. Al secarse tiene un acabado como satín.


La covertura es mediana y pude ser aumentada en capas. Recuerda que oriductos de este tipo no estaba fabricados para cubrir o esconder tus problemitas, están hechos para mejorar la calidad del cutis hasta que no base o corrector sea necesario. Si estas buscando una BB que cubra más, prueba esta.
Finished Look
Look Terminado
Longevity:

After applying a light veil of powder, the product stayed on without oxidizing or fading. I didn't need to blot or powder until 3 hours after
.
Longevidad: Después de aplicar una capa ligera de polvo, la CC Cream no se oxidó ni desaparecio. No tuve que volver a aplicar hasta 3 horas despues.
FTC- I purchased this product myself with my personal funds. This review is a honest and genuine reflection of my experience with this product. Thus review has not been edited by anyone other than me & has in no way been influence by any thirds parties.