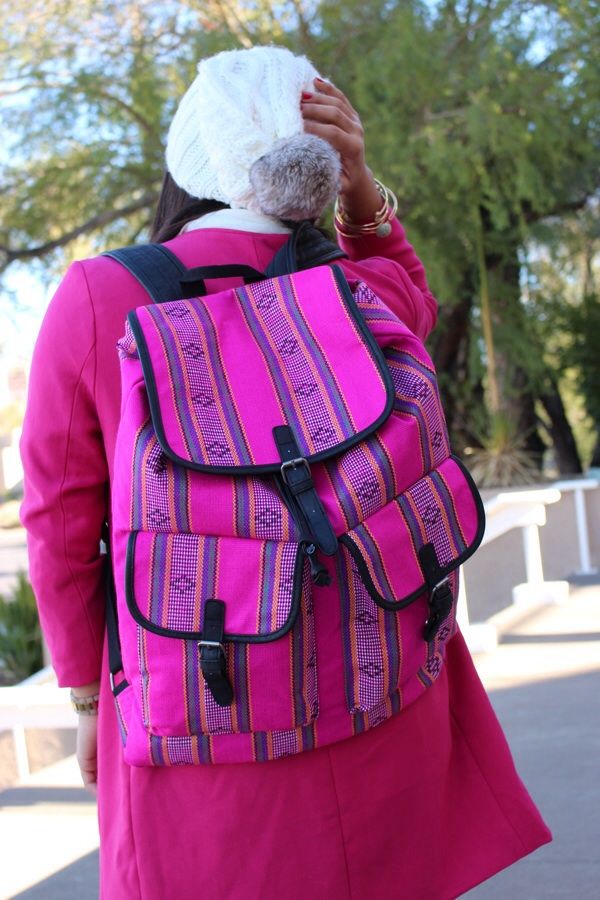 Very few trends actually serve to functionality, most, let's be honest, are about the aesthetics. Every once in a while a trends comes around that allows both factors to be combined, it just so happens that, this Spring's hottest accessory trend is one of those that works in both your work and play wardrobes. I am referring to,
Backpacks.
I told you a bit about them in
this post
; today I am taking advantage of Vegas small remainder of cool-weather days to sport a backpack & my most adorable bubblegum coat, recently
styled like this
.
SPANISH
Muy pocas tendecias de moda tienen un proposito exclusivo, si somos honestas, la mayoria sirven solo para verse lindas. Es muy escasa la ocasion durante la cual una tendecia tiene ambos factores, utilidad y belleza; esta primavera eso cambia. La tendencia de accesorios mas fuerte toma su papel en ambas facetas de tu vida, el trabajo/universidad y tu tiempo libre. La tendencia de la que les hablo es....mochilas!
Hace unos articulos atras las introduje a esta tendencia
(aqui)
y hoy les muestro como la combine, junto a mi abrigo rosado barbie, el cual solo me puedo poner por unos pocos dias, gracias a las altas temperaturas de Vegas.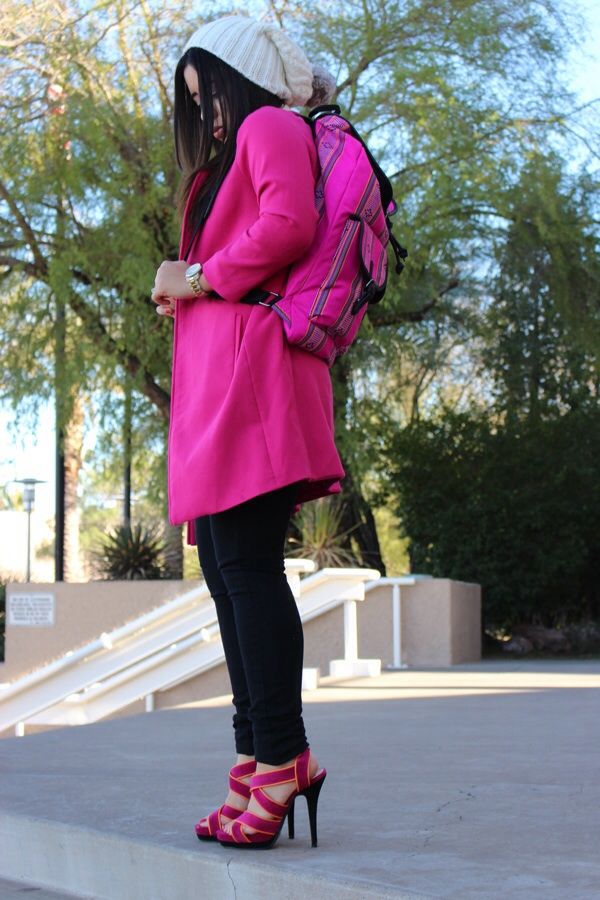 Oxford/Camisa: Forever21
Jeans: JcPenney
Coat/Abrigo: Nordstrom's Rack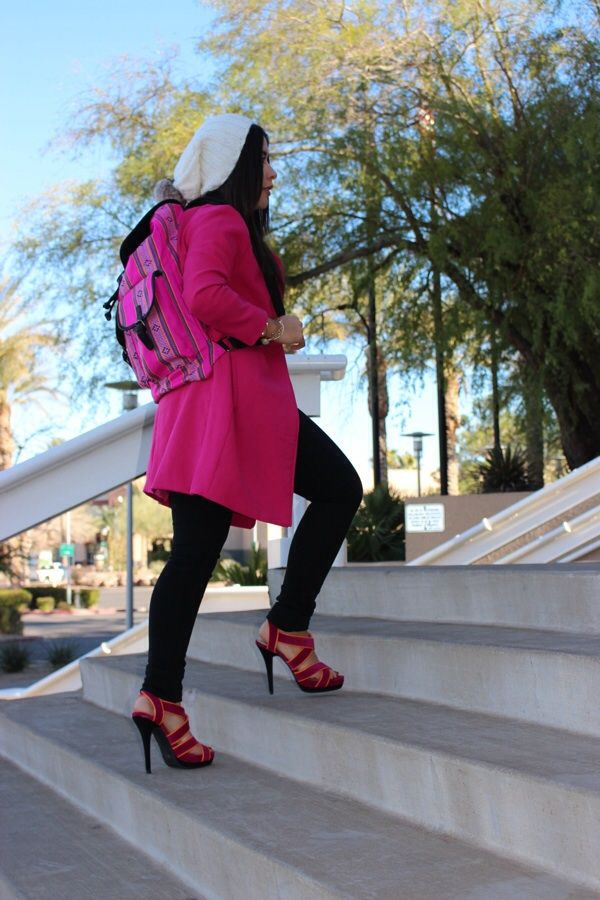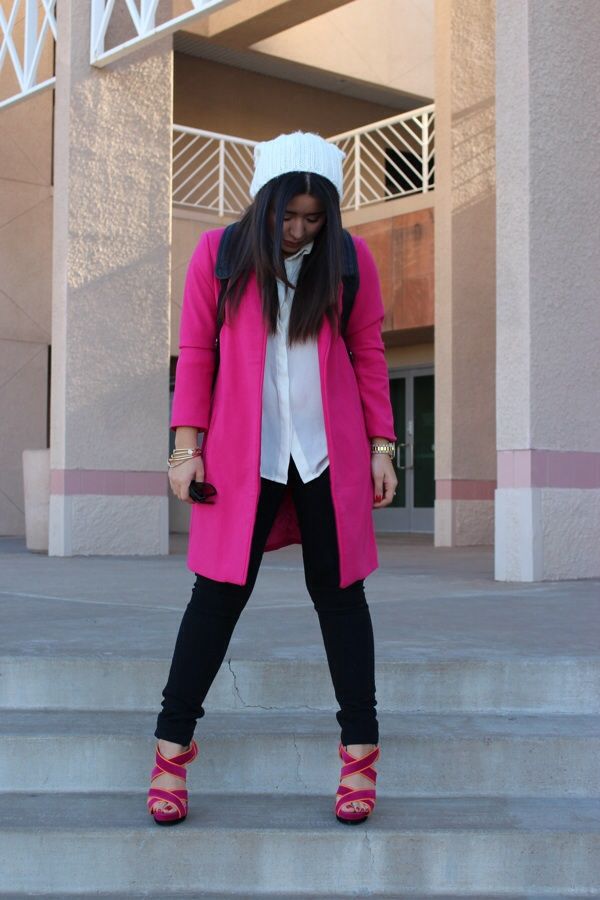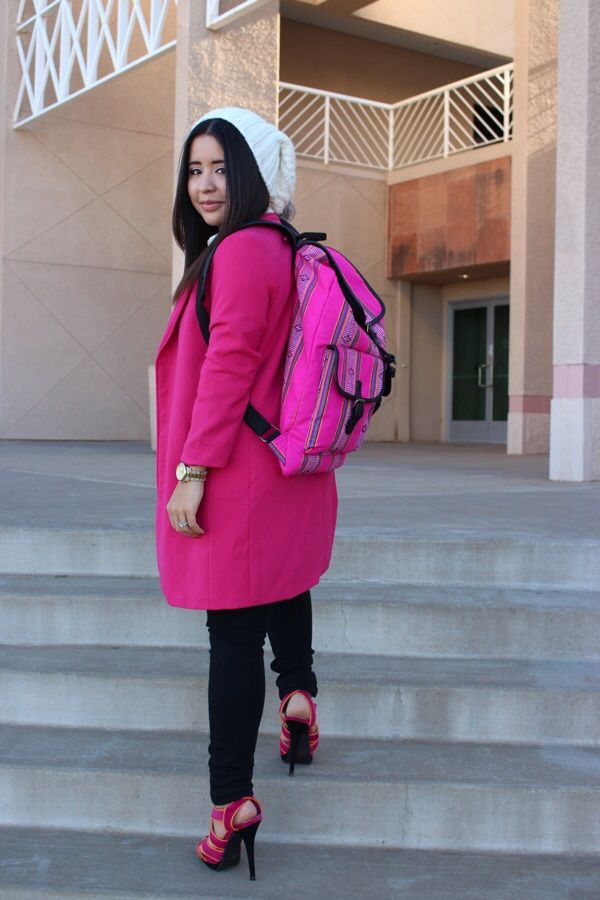 SHOP THE TREND
Herschel Backpacks
·
Brian Atwood Backpacks
·
Amici Accessories Backpacks
ON THE RUNWAY