As, I told you on
this post
, MAGIC Market Week was lovely and so very exciting, there was a lot of walking, which was a major thing to consider when getting ready for day 2. I wanted to wear something comfortable, polished and that would still look great while wearing flats...I changed from heels to flats a few times to give my feet a break.
I wore a pair of leather running shorts and a tweed shift tee shirt, I swear to you, the outfit looked brilliant on but photographed horribly, which is why I decided to change it to this metallic sweatshirt for the purpose of outfit photos.
SPANISH
Come les conte en
este post
, MAGIC Market Week fue genial y muy divertida, el centro de conferencias era gigantesco lo cual requirio muchas horas de caminar. Las caminatas fueron un factor muy importante a la hora de planear mis outfits, para el segundo dia decidi ponerme algo comodo, algo que se viera bien tanto con tacones como con zapatos planos.
Les juro que la blusa que me puse el dia de la conferencia se veia divina en persona pero en fotos...horrible.
Asi que decidi cambiarla para tomar estas fotos.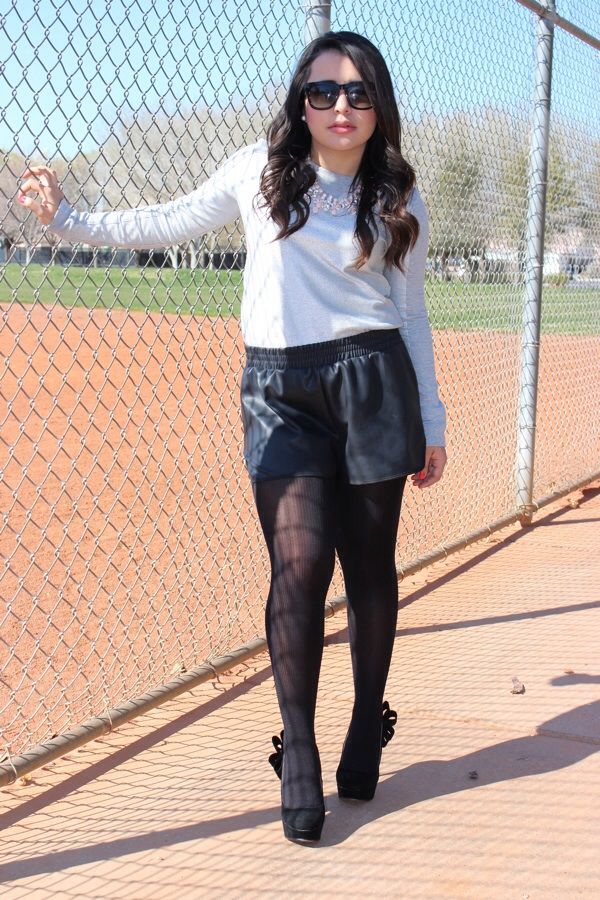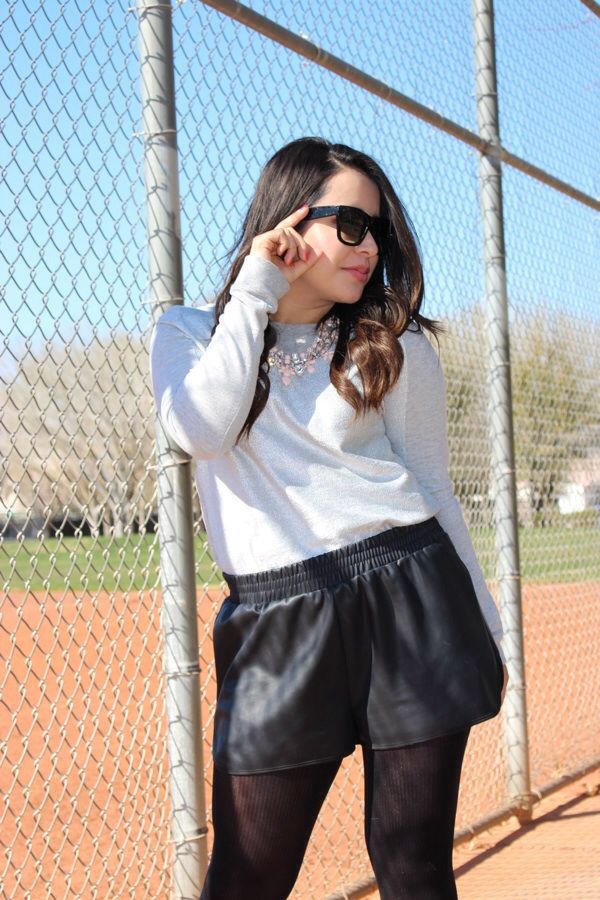 Thigh Highs/Medias: Kix'ies

(here)
Necklace/Collar: TJmaxx
Sunnies: Forever21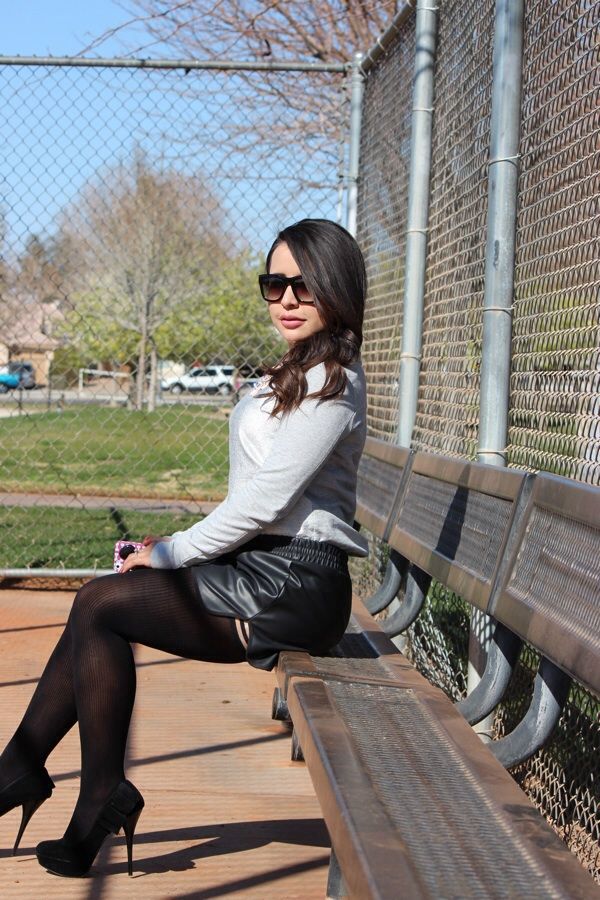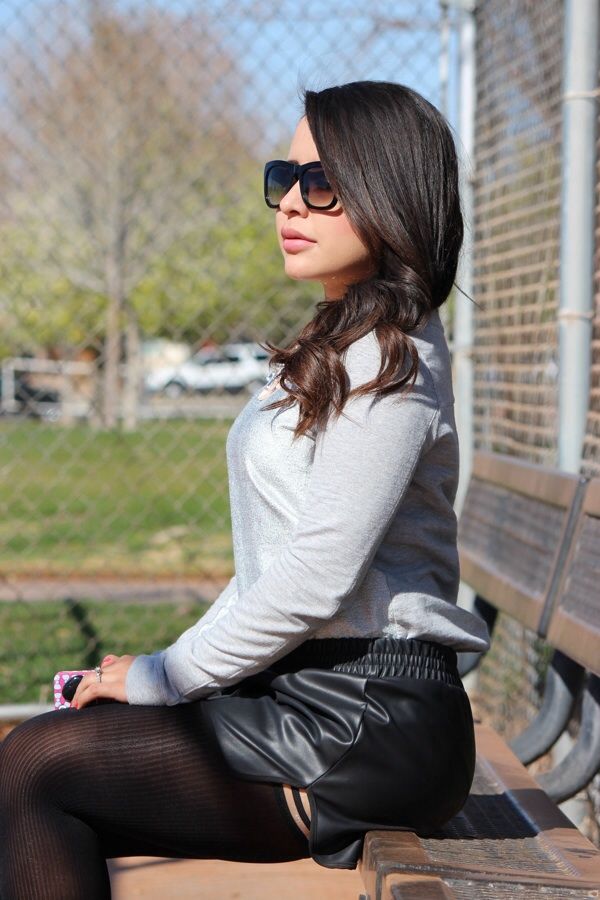 With Samantha of
The Brunette One
With Esmirna of
Platforms For Breakfast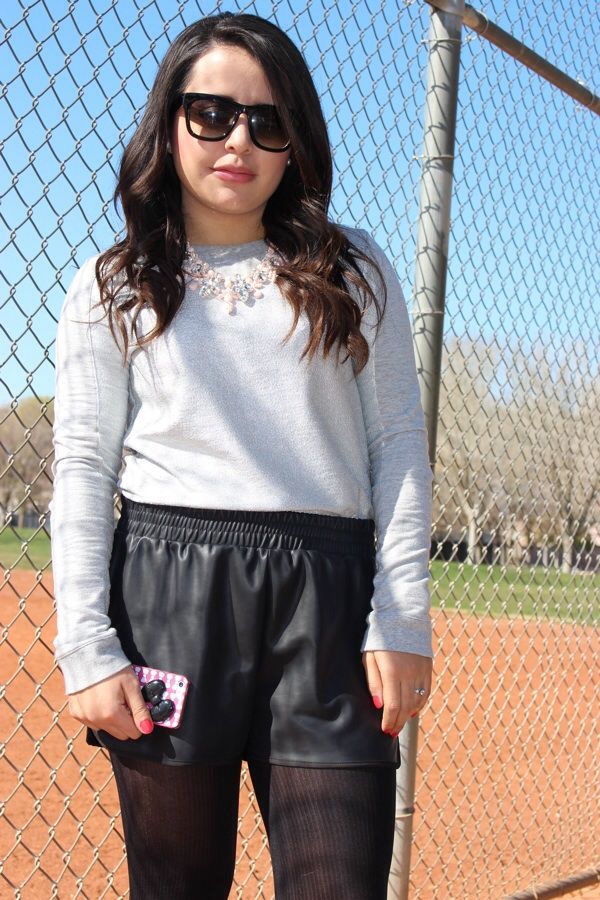 SHOP THE OUTFIT