Vegas has given me quite the surprise this Winter, it has been much colder than ever before. It's always windy but with the added cold, you must layer up, which is why I did with this outfit. A warm wool scarf is essential & this one from Abercrombie is both beautiful & practical!
I didn't notice how damaged my boots looked until I uploaded this outfit, I'm planning a re-storing DIY post to show how to bring your favorite shoes back to life...Stay tuned!
El clima de Vegas me tiene súper sorprendida, este invierno has estado mucho más frío que ls anteriores. El viento siempre esta presenté por cual es necesario ponerte varias capas, lo cual hize con este outfit. Una bufanda de lana es esencial para estas condiciones climáticas, está de Abercrombie es precios y práctica.
No me di cuenta que tan dañadas hasta qué vi estas fotos, estoy planeando hacer un post DIY para mostrarte como recuperar tus zapatos favoritos con necesidades de un renacimiento.
See other ways to style these boots:
Aquí puedes ver otras formas de combinar estas botas:
Cómoda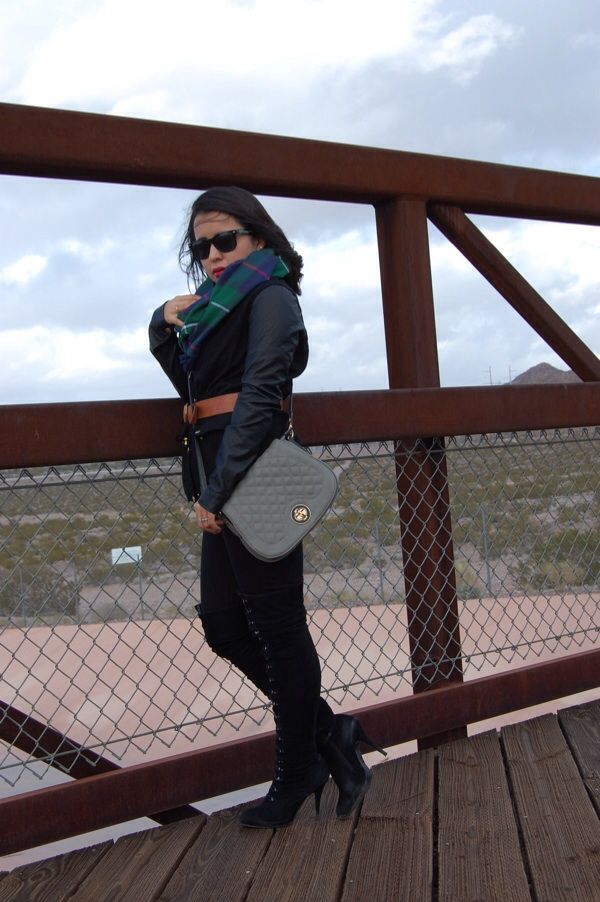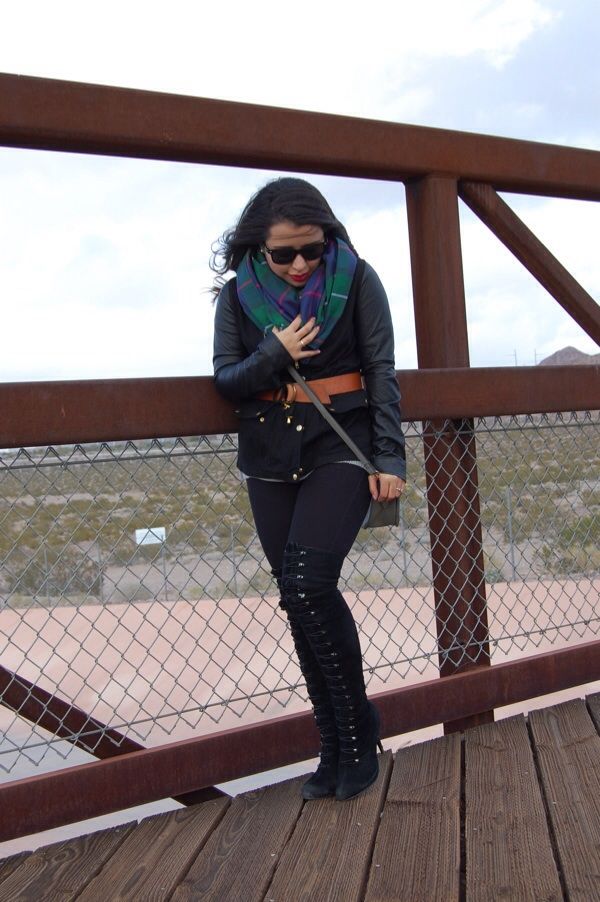 Scarf/Bufanda: Abercrombie & Fitch
Jeans: JCPenney
Boots/Botas: AMI Clubwear
Belt/Cinturon: Levi's