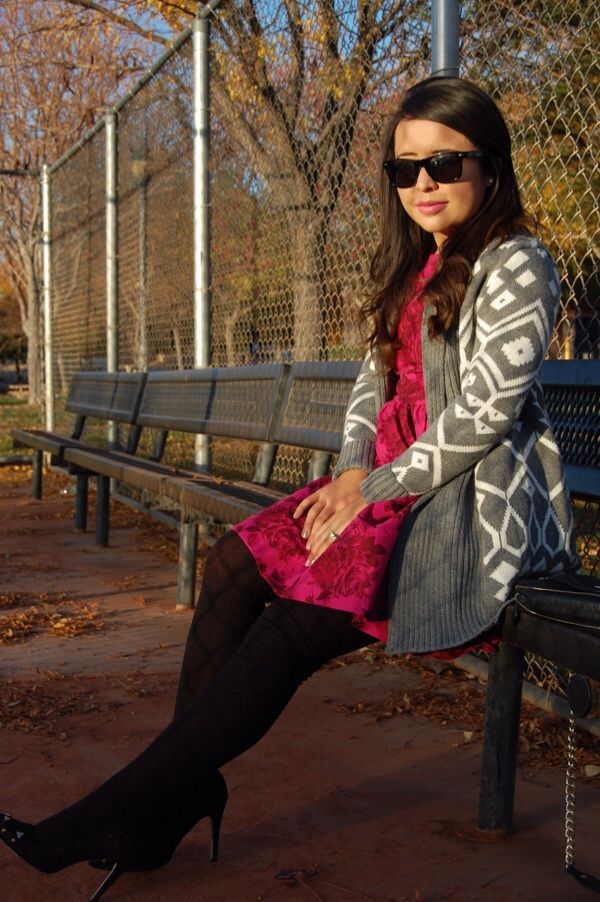 I love mixing prints, I do however, understand why people stay away from it and how it could easily become disaster. I try to be very careful with my color palettes & prints when mixing them, this time it was completely instinctive. There was no method or thought behind mixing these two items, somehow it worked & I love the result.
I consider my style very feminine, I love dresses & feel most confident in them. During Winter it's very difficult to feel dainty and feminine under 1,000 layers but by adding some really thick wool tights and cozy sweater, I got to wear one of my favorite dresses of all time. Try it with your own!
me encanta mezclar estampados pero entiendo porque a muchos no les parece una buena idea, es un concepto de estilo ue muy fácilmente puede terminar en desastre. Es por eso que cda vez ue mezclo estampados tengo un formul o método pero esta vez fue totalmente instintivo. Me puse estad prendas juntas sin pensarlo y me fascino el resultado.
Mi estilo es muy femenino, me encantan los vestidos y en ellos me siento súper bien, fuente el invierno es un poco difícil sentirme así bajo capas y capas de ropa. Una manera fácil de usar un vestidito durante invierno es ponerte medias de lana muy gruesas.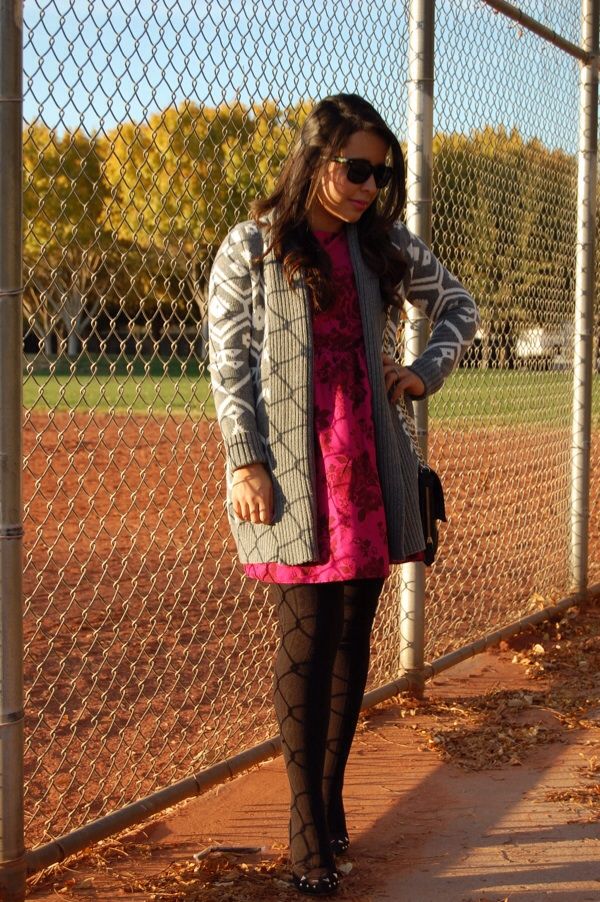 Dress/Vestido: Baker by Ted Baker for JCPENNEY
Cardigan/Sweater: Old Navy
Tights/Medias: Charlotte Russe
Pumps/ Tacones: Shoedazzle