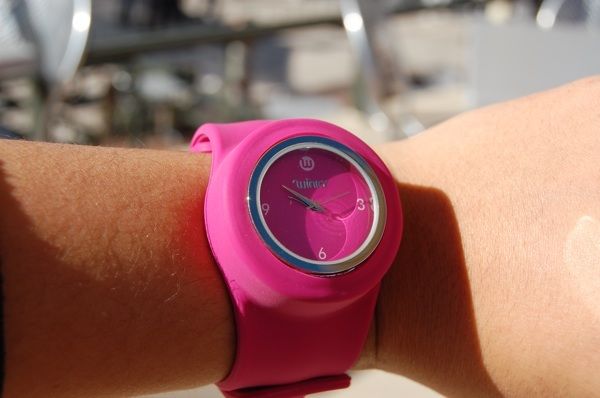 Recently I had the pleasure of working with a Las Vegas based accessories brand called,

Winky Designs

. Winky offers a variety of watches, bracelets, scarves; they're a growing brand, make sure to keep your eye on them for future creations.
Winky Designs' strong suit is, watches, which I tolls fell in love with! I love how versatile this brand is.
Hace unos días tuve el placer de conocer una marca de accesorios basada en la ciudad de Las Vegas llamada,
Winky Designs
. Winky le ofrece a sus clientes una variedad de pulseras, relojes, carteras, bufandas y muy pronto aumentarán su inventario. el fuerte de Winky Designs son los relojes, los cuales me encataron. Esta marca es extremadamente versátil, hay algo para todo el mundo.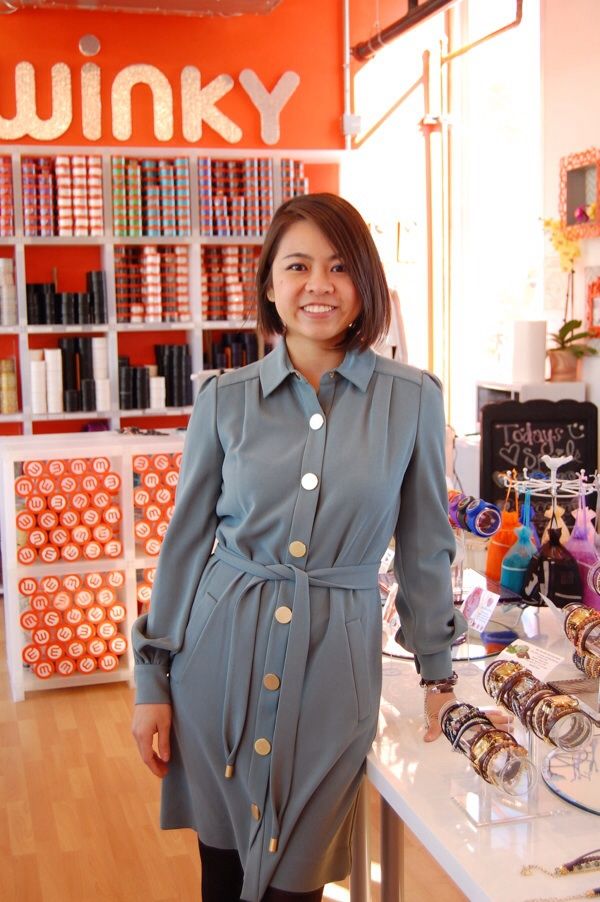 Winky Designs recently opened their first commercial space and they invited me to witness their grand opening and browse around the store so I can share their goodness with you. During the opening I spoke to Winky, the brain behind Winky Designs and here is what she had to say:
CC: Why did you start the company?
W: I found that there was a gap in the market. You can find eye-catching time pieces and accessories for affordable prices that lack quality or one of great quality for very high prices. Winky Designs mends that ago by providing a great quality product that is as affordable as $40.
Esta marca acaba de abrir su primera tienda y me invitaron a la inauguración, durante la cual hable con la diseñadora, Winky y aquí les dejo nuestra pequeña entrevista:
CC: Porque creaste esta compañía?
W: Se me hizo que había una ausencia en el mercado. Puedes encontrar accesorios bonitos y baratos pero con falta de calidad o accesorios de buena calidad por muy altos precios. Winky ofrece lo mejor de cada lado, productos de gran calidad por precios bajos, que llegan a ser tan bajos como los $40

.
CC: How are Winky products made? how do they come to life?
W: During a trip to China, I went to a factory I which I commissioned for samples of my initial designs to be made. Fromt this point I've dedicated myself to finding the best factories and materials to produce the best possible outcome. Winky watches are made part by part, from the leather bands to the packaging in different factories to guarantee that when all the bits come together, you're purchasing the best possible product. By being so hands on and engaged (Winky speaks to manufacturers around the world daily) Winky Designs eliminates the middle man to pas the savings onto the buyer.
CC: Cual es el proceso de creación de los accesorios Winky?
W: durante un viaje a China, fui a una fábrica en la cual me hicieron las primeras muestras de mis diseños, desde ese momento me he dedicado ha encontrar los mejores proveedores y fabricantes alrededor del mundo para conseguir el mejor resultado. Los relojes Winky son hechos parte por parte en diferentes fábricas, de manera que cuando todas la partes se unen, crean un producto de gran calidad. La diseñadora habla con proveedores y fabricantes todos los días para afinar la detalles de cada diseño y orden, esto elimina el exceso de costos lo cual le ahorra plata al cliente.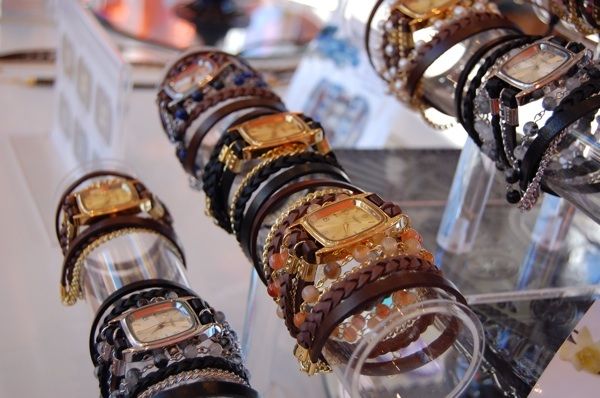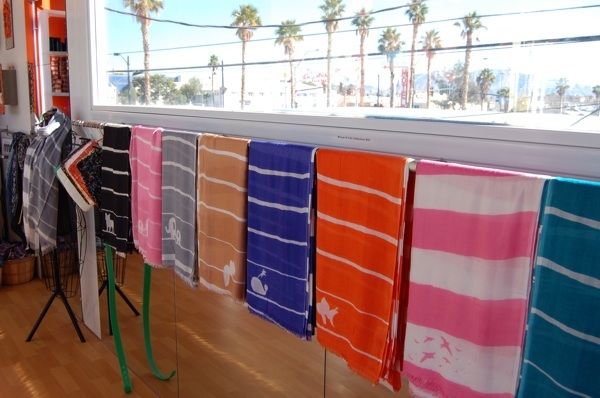 CC: How would you describe Winky Designs' aesthetic?
W: Winky Designs is versatile and practical. Anybody of any age, any sense of style, any personality or involved in any activity can wear Winky.
The watches are meant to be a conversation starter . They're the type of accessory that helps the shopper express their personality while also providing the function of telling time.
CC: Cual es la estetica de Winky?
W: Winky Designs es versátil y práctico. Cualquier persona, de cualquier edad o estilo or personalidad puede ponerse los accesorios Winky. Los relojes fueron diseñados con el propósito de ayudar a el cliente a expresarse con el bono de dar la hora.
Iconic Collection:
This collection was my favorite! Winky designed this for her husband " her version of a love song". She replaced numbers with symbols which were a constant presence in his busy, travel-filled schedule. From this romantic gesture, a wonderful collection emerged including different themes and symbols for each watch.
Colección Iconica:
Winky diseñó esta colección como un gesto romántico para su esposo. Remplazó los números en el reloj por símbolos que hacían parte de su vida cotidiana la cual incluye viajes y aeropuertos. Después de este primer reloj, lanzo una colección completa con símbolos y temas distintos para cada reloj.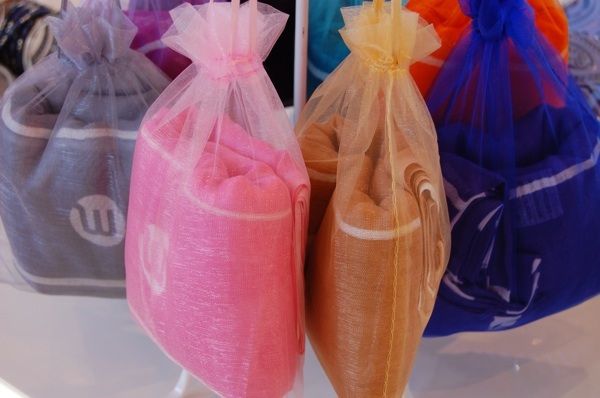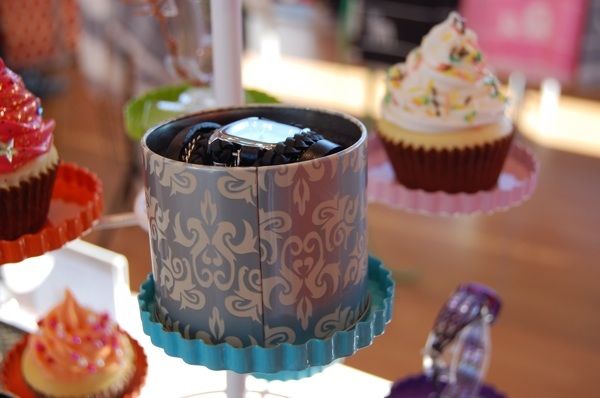 Some details about Winky:
The gold watches with beading are plated in 14K gold , and feature semi precious stone beads.
The classic Winky watches have a slap wrist feature, you can interchange the bands and faces to create awesome color combinations.
They're also super water-resistant. At the store I saw a watch that had sat in water for over a week and still worked perfectly.
De tallest sobre Winky:
Los relojes dorados están bañados en oro de 14K.
Tienen pedrería semi-preciosa.
Los relojes clásicos de Winky te ofrecen la opción de intercambiar pulseras para crear combinaciones infinitas.
Ls relojes son súper-resistentes al agua. En la tienda tenían un reloj en un recipiente de agua, donde había estado por una semana y seguía funcionando perfectamente.