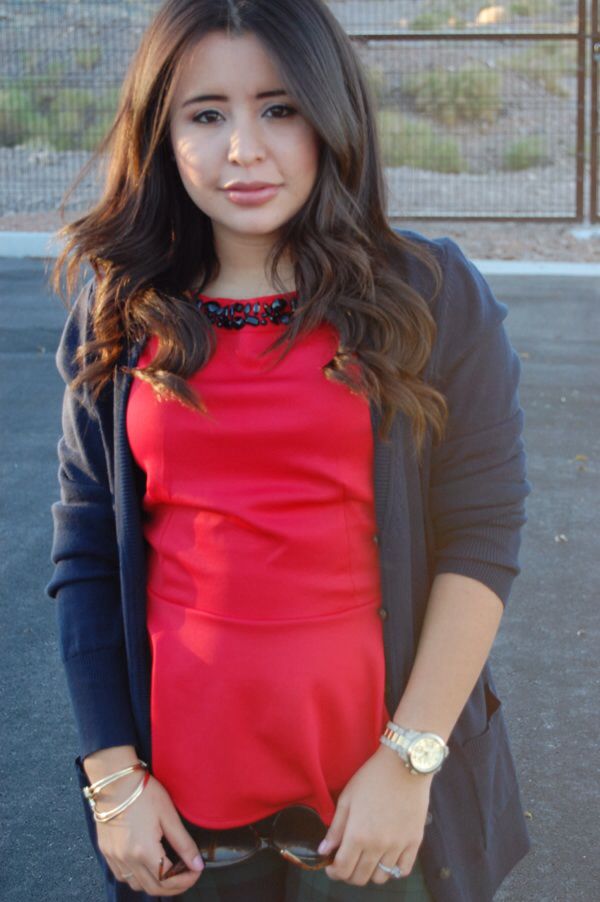 Once Thanksgiving comes around, the jolly Christmas spirit invades me. During Black Friday I spotted these pants, which reminded of Christmas, I decided to make a classic Holiday themed pairing. I added the red peplum md then tied the whole look together with a cozy navy cardi. Hope you guys like this.
I want to wish you all a lovely holiday season, filed with joy and love, and hopefully...some fabulous gifts!
La llegada de el día de acción de gracias es el día en el cual mi ánimo y espíritu cambia. El espíritu navideño me invade y en lo único que pienso es en los colores, alumbrados y decoración de la época. Durante mis compras de Black Friday encontré estos pantalones que me parecieron muy navideños y por tanto decidí combinarlos con rojo. Esperó que les gusté!
Desde ahora quiero desearles una hermosa temporada navideña, llena de amor, alegría y ojalá muchos regalos fabulosos

.