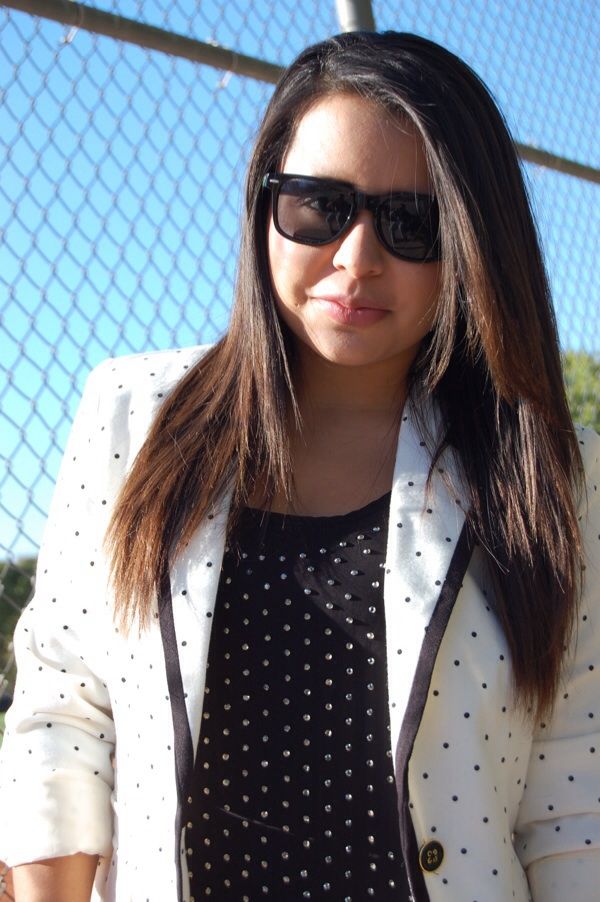 I am a bit under the weather, I apologize for my lack of coherent writing or just lack of writing.
I will just say that I really like these pieces. The pants are so cool, the blouse add a touch of glam to everything you wear it with, the blazer, I wear it a lot...I love it!
The hints of green just provide a splash of Jeweled-tone color.
I hope you like this.
Creo que la llegada de el Otoño ya me esta castigando, me llegó la primera gripe de la temporada y me ha quitado hasta las ganas de moverme. Que horror! Así que hoy, simplemente les voy a contar cositas simples sobre este outfit.
Me encantan estos pantalones y el blazer estoy muy enamorada con el blanco y negro esta temporada.
La plusa con esas como tachuelas brillantes, la verdad no se como se llamen pero son un pequeño toque de glamour para toda combinación.
El bolso y zapatos fue mi manera de agregar un poco de color y vida ha este outfit, elegí verdes un poco obscuros, por eso de que son más invernales. Espero que les gusté

.