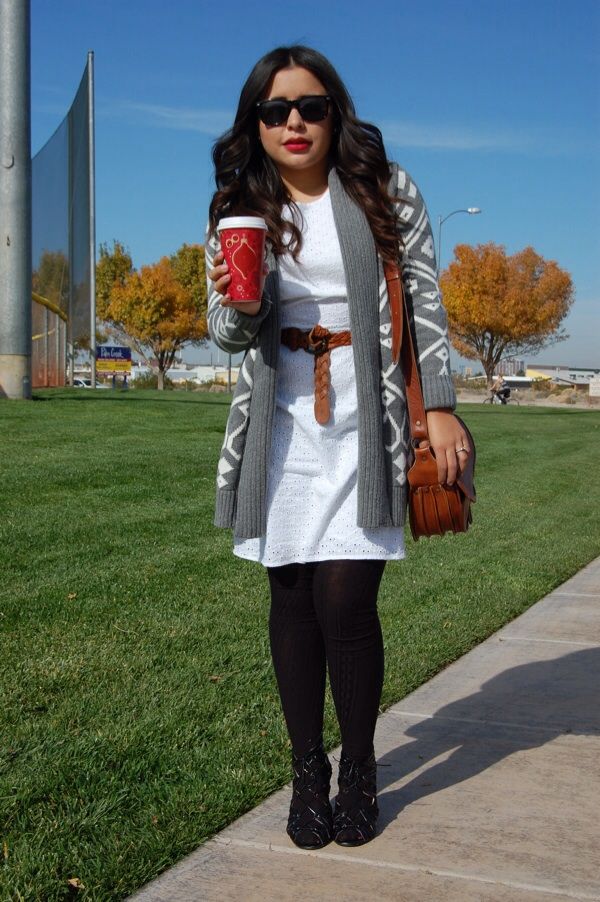 Hi Loves,
It is officially winter in Nevada, by that I mean, It's 55 degrees! Which is very cold after spending a summer in the 100's. This outfit, I wore to visit my doctor whom basically tricked me into having a shot. I honestly don't mind getting a shot, in fact, I stare at the needle while it goes in, what I do hate is the pain afterwards, the lack of mobility!
You might think that this outfit was a bit much for a doctor's visit, and you can thank my mother for that. She always told us to go to the doctor well-dressed and wearing nice undergarments, because..."you never know!" Whatever that means!
Hola mis amores,
Ha llegado el invierno, lo cual significa que las temperaturas han reducido hasta los 50, en realidad no es tan frio pero cuando lo comparas a las temperaturas veraniegas de 100 y mas, es helado.
Esta pinta me la puse para ir al doctor, el cual sin aviso alguno me aplico una vacuna! La verdad es que a mi no me molestan las inyecciones, es mas, me encata ver como la aguja penetra la piel; lo que detesto es el dolor y falta de mobilidad que viene despues de la querida vacuna.
Tal vez les parezca que este atuendo es un poco elegante para ir al doctor, por lo cual pueden cualpar a mi mami. Ella desde peque

ñas

nos enze

ñ

o a vestirnos bien y usar ropa interior bonita para los chequeos medicos porque..."Uno nunca sabe!"
Dress/Vestido: Old Navy
Tights/Medias: Charlotte Russe
Shoes/Zapatos: Prabal Gurung for Target
Belt/Cinturon: Abercrombie
Lipstick/Labial: Covergirl Hot Passion