This is a sponsored post made possible by Latina Blogger's Connect , Unilever, and CVS' Divina Latina. I was financially compensated for this post, however, all opinions are genuine.
On today's post, I want to tell you about 2 products I am using to

Be Red Carpet Ready Everyday

with CVS' Divina Latina. Being Red Carpet Ready to me is about feeling beautiful and confident in whatever look you are wearing, it's also about being picture ready, even if that picture is just a selfie!
When I want to feel beautiful and confident, I spend a little extra time and attention on my beauty routine, I am sure you lovelies know exactly what I am talking about, however, I feel like no beauty routine is complete or has a purpose without properly prepped skin. Clean and nourished skin is the perfect canvas for a beautiful look, I have been achieving these two with the help of Caress and Pond's. These two brands are a part of CVS' Divina Latina Campaign, you can pick them up at your local CVS Pharmacy and earn extra bucks when you do.
Every $50 spent on beauty products at CVS earns you 5 ExtraBucks.
En el post d hoy quiero contarles sobre 2 productos qu he estado usando para sentirme lista para la alfrombra roja todos los dias con la ayuda de CVS y su campa
ñ
a,
Divina Latina. Para mi, el sentirme lista para la alfombra roja, significa sentirme bella y confiada en mi look. Obviamente cuando se trata de alfombras rojas, estar lista para cualquier foto, asi sea un selfie, es esencial.
Cuando quiero sentirme de esta manera, dedico un poco de tiempo extra en mi rutina de belleza, la cual sinceramente pierde su proposito si tu piel no esta limpia y saludable. Estos 3 productos son perfectos para esas dos cosas y los puedes conseguir en CVS.
Por cada $50 que gastes en productos de belleza, adquieres $5 ExtraBucks.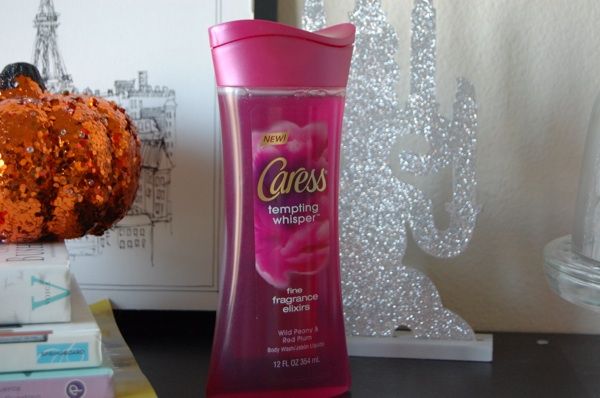 I love this body wash, it smells amazing and it makes my skin feel clean without stripping it of its natural moisture. It has a mixture of white peonies and red plum scents...yummy!
Me encanta este jabon, tiene un aroma delicioso. Deja mi piel limpia y la deja humectada.
I cannot express how important clean skin is to have a healthy texture and glow, these wipes are equipped with everything you need to achieve that. The quilted texture makes it very easy to clean everything off, these wipes have White Kaolin Clay to draw out impurities and they also have moisturizing ingredients.
El paso mas importante de cualquier rutina de piel es limpiarla, estos pa

ñitos so excelentes para eso, su textura hace la limpieza super comoda y efectiva. Tienen arcilla blanca, la cual atrae las impurezas mas profundas.