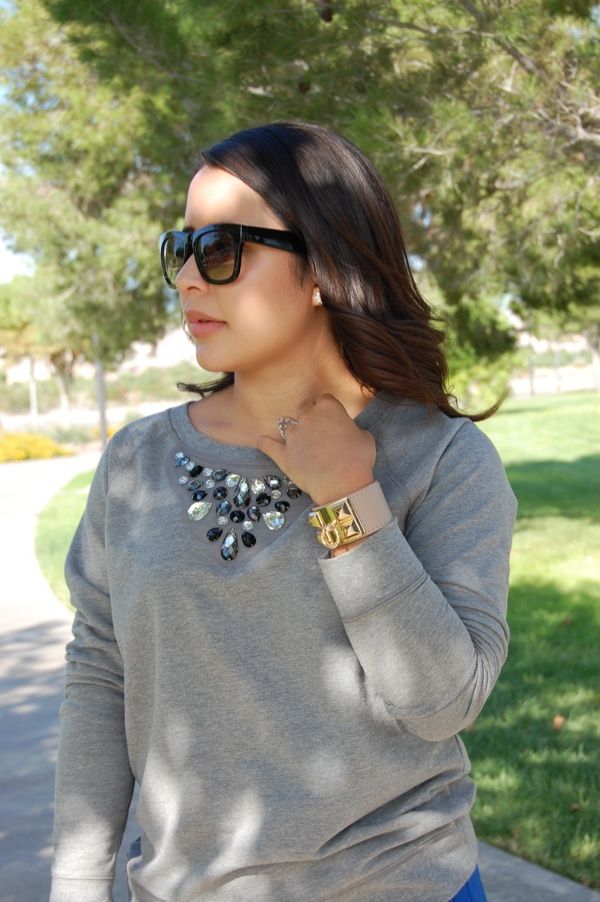 I've always been that girl that wears painful heels with pleasure, I don't care if it hurts, so long as it looks cute. Comfort is never been an element of style for me, that was until this Fall, my theme for this season is, cozy! Cozy knits, layers, sweaters, joggers,etc..
This sweatshirt is all the things I'm currently seeking combined with some of the things I have and will always love, jeweled & glittery details.
I think this look is perfect for a Casual Friday at the office or a casual date.
I really loved wearing this & I hope you enjoy this as well!
Spanish
Yo soy de las que sin ningun tipo de verguenza cree que para ser bella hay que sufrir! (asi no es el refran, como es? no me acuerdo) El hecho es que con tal de que los tacones o ropa se vean bonitas, a mi el dolor ni se me pasa por la mente. La comodidad nunca ha sido una prioridad para mi estilo, hasta esta temporada de Autumn 2013. Ahora por primera vez busco prendas que sean bellas pero tambien practicas y comodas, por lo cual amo este sweater. Tiene los elementos que mas recientemente han tomado importancia para mi y tambien tienen elementos que nunca me dejaran de gustar, como la versatilidad y la pedreria.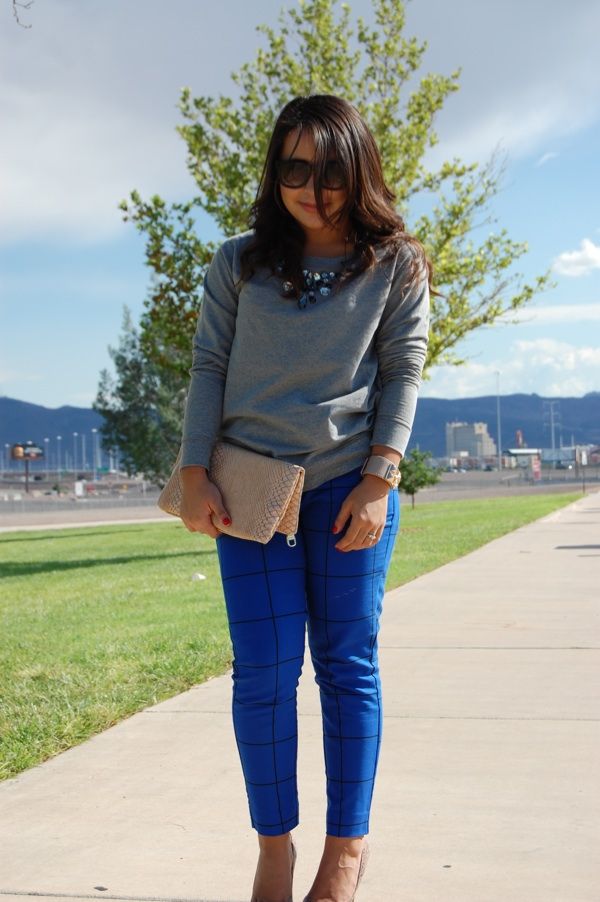 Sweater: Old Navy
Pants/Pantalones: Target
Pumps/Tacones: Steve Madden
Clutch/ Sobre: Steve Madden
Bracelet/ Pulsera: Charlotte Russe
Sunnies: F21