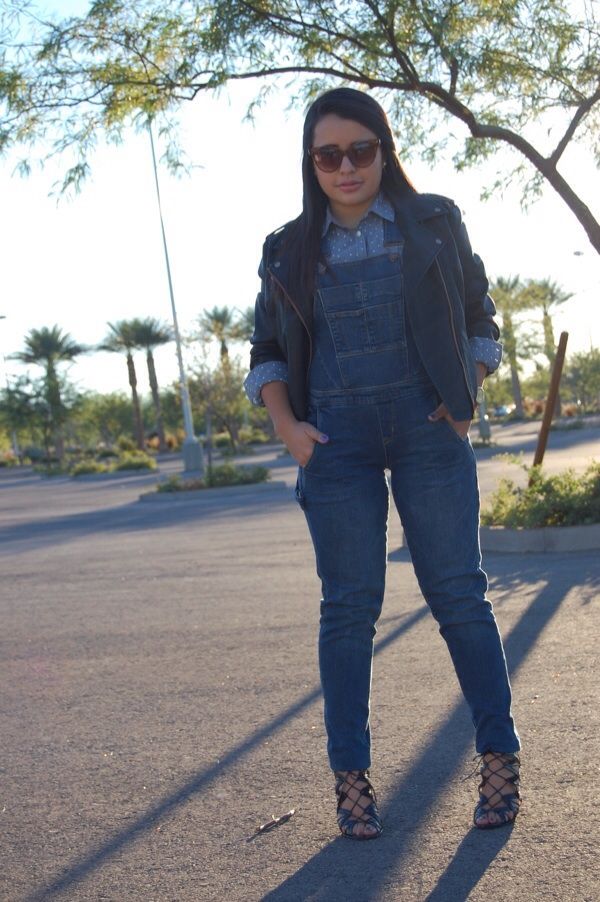 How to wear overalls? Umm? How about you just don't? these little shits are so uncomfortable, hard to style and unflattering! It's just one trend I should have never tried, I already regret it. I'm probably going to remember the moment I hit Publish, for the rest of my life, with shame. For it was then, I allowed the world to see proof of the worst decision of my life, proof I willingly fabricated and provided.
Dear Future Children,
I am so deeply sorry.
Sincerely,
Mom
¿Como ponerte mamelucos/overoles? Mi consejo? No te los pongas. Estos infames son incómodos, difíciles de combinar y no alagan es nada!
Esta es una tendencia con la cual nunca me debí haber metido,. De los juro que voy a recordar el momento en el que oprimí Publicar. lo recordare toda mi vida como el momento en el cual no sólo cree pero también proveí evidencia de la peor decisión que he tomado en mi vida!
Si eres de esas mujeres a las cuales esta tendencia le queda bien, déjame un mensajito. Quiero saber donde aprendiste a hacer magia.
Desde hoy quiero pedirle perdón
a mis futuros hijos por avergonzarlos con estas fotos.
Shirt/Camisa: Liz Claiborne for JcPenney
Jacket/Chaqueta: Levi's via JcPenney
Shoes/Zapatos: Prabal Gurung for Target.