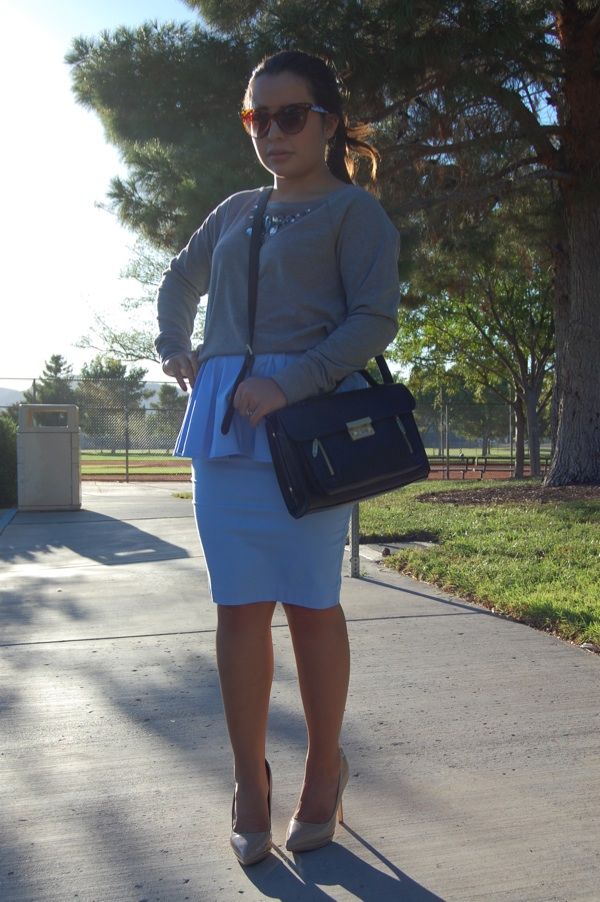 There is nothing more comfortable than a sweatshirt! I am most certainly the girl who steals all of her guy's hoodies and such. I've always wanted to incorporate this piece into my wardrobe, it wasn't until this summer that I was able to find ones that don't look frumpy. I am so glad Luxe Sweatshirts are all over the place this fall. I've already purchased a few and can't wait to style them lots of ways and share them with you.
A great way too pull-off this look without looking like you've just left the gym is to pair them with unexpected items. Pieces in your wardrobe that you normally wouldn't associate with sweats.
Spanish
No hay prenda más cómoda que los busos de sudadera! Yo definitivamente soy el tipo de mujer que le roba todos los sweater a mi Mr.
Siempre he querido incorporar esta prenda en me vestuario pero no fue hasta este año que empeze a encontrar busos chic y bonitos, los cuales están muy de moda. Ya he comprado varios y estoy ansiosa por mostrárselos aquí en el blog.
Una excelente manera de ponerte estos busos con detalles lujosos como bisutería y estampados es, ponertelos con prendas las cuales usualmente no asociarías con ropa deportiva, por ejemplo faldas y pantalones formales.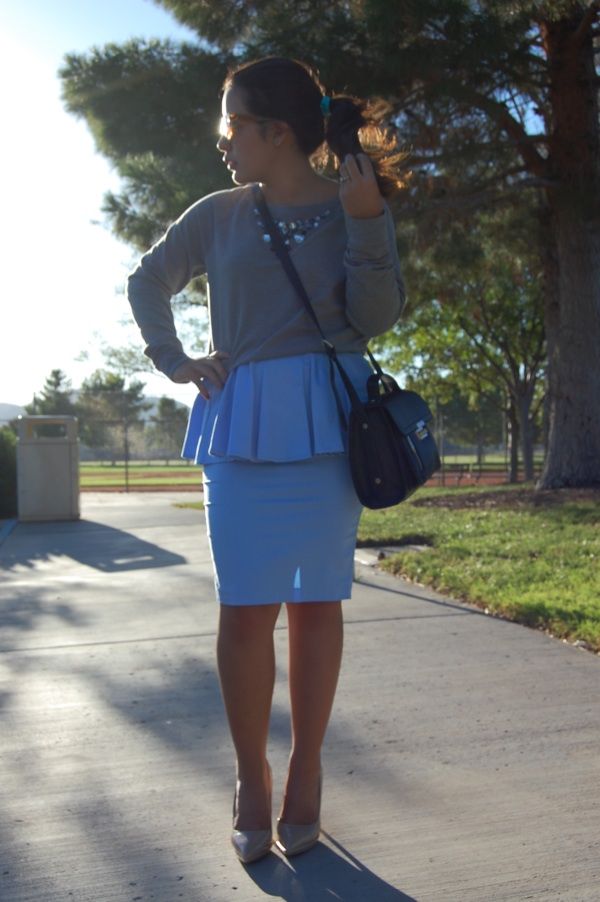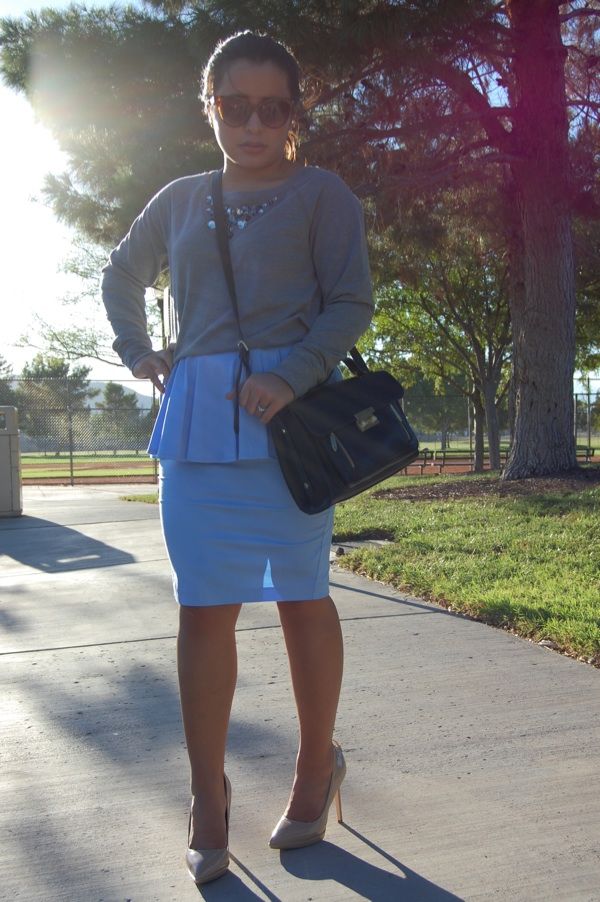 Sweatshirt/Buso: Old Navy's New Crew
Skirt/Falda: Asos
Pumps/Tacones: JustFab
Satchel/Bolso: 3.1 Phillip Lim for Target
Sunnies: Forever21