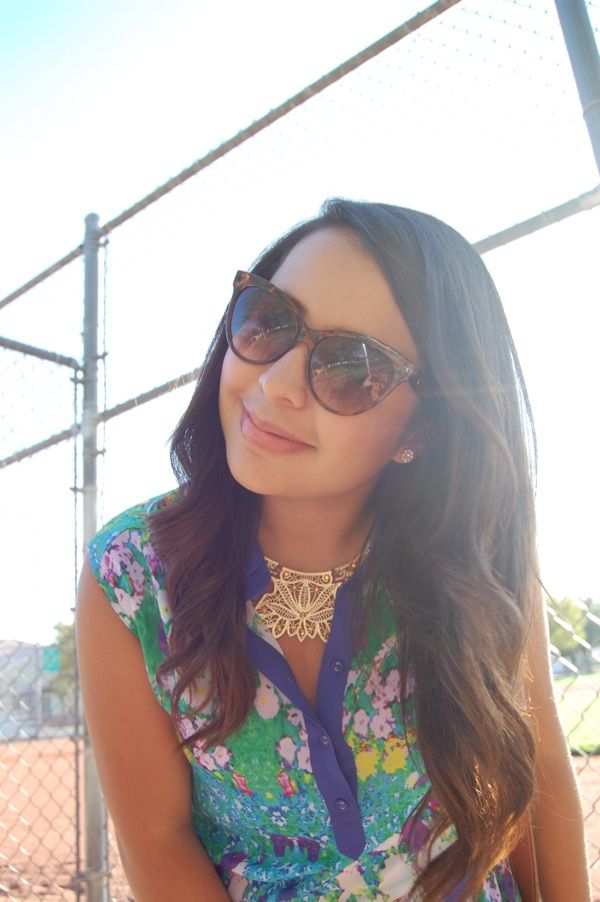 Remember those times I told you about my love affair with Jcpenney? Well, if you're new here, you can read about the many reasons I love the department store,

here

and

here

. Today I'm adding another reason to that list, it's one of their many designer collaborations, this one is with

Nanette Lepore

. Her brand, her personality, and her collab with Jcpenney are the epitome of fun & cool. The line designed for the all-American department store, which bares the name

L'amour

is filled with colorful frills and exciting prints, which is all the reason I need to jump on board. Oh, and the prices are pretty darn good! I purchased this piece because, it just stood out so very much & after wearing it once, it's become my favorite Summer 2013 purchase, the drop waist makes it the most comfortable thing on earth.
SPANISH
¿Se acuerdan de esas veces en las que les conté sobre mi amor por la tienda Jcpenney? Pues, si no te acuerdas,
aquí
y
aquí
puedes refrescar tu memoria. En el post de hoy voy a sumar una razón más a esa lista, la razón es una de sus colaboraciones con una diseñadora que me encanta, me refiero a
Nanette Lepore
. Los diseños de esta marca tanto como la personalidad de ella y por supuesto la colaboración con Jcp son el sinónimo de diversión y cool. La colección se llama
L'amour
y ofrece colores, estampados y siluetas muy femeninas e inesperadas, lo cual fue lo que me atrajo a ella. Otra cosa que me encanta son los precios. Elegí este vestido porque fue mi favorito y por lo cómodo que es.