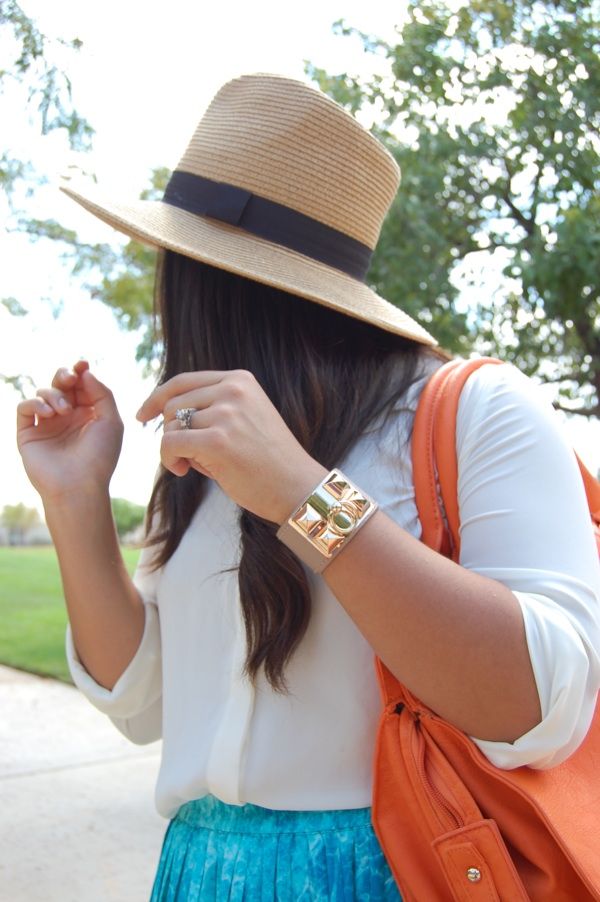 For most of you in North America, Summer is coming to an end, however, living in Las Vegas, we still have about 2 months of temperatures higher than 70 degrees. I am both happy and unhappy about that, while I don't want Summer to end, I want to start wearing knits and boots and drink out of red Starbucks cups
I wore this outfit to have a relaxed outdoor lunch at the park.
Para muchos de ustedes el verano ya se terminó, para mi ese no es el caso. Aquí en Las Vegas todavía nos quedan aproximadamente 2 meses de días soleados y cálidas temperaturas. Eso me alegra pero también me molesta, no quiero que se acabe el verano pero estoy más que lista para ponerme botas y sweaters, y tengo ganas de tomar Starbucks en vasos rojos!
Top/Blusa: F21
Skirt/Falda: Michael Kors
Shoes/Zapatos: Prabal Gurung for Target
Hat/Sombrero: F21
Bracelet:Pulsera: Charlotte Russe
Bag/Bolso: If you're interested in this bag or something similar, let me know. It will also be available soon at my own fashion e-commerce site.
P.S. This post is a bit heavy on the pictures, I hope you don't mind. I couldn't decide which ones to get rid off, so I kept them all
!
En este post como que exagere la cantidad de fotos, espero que no les moleste