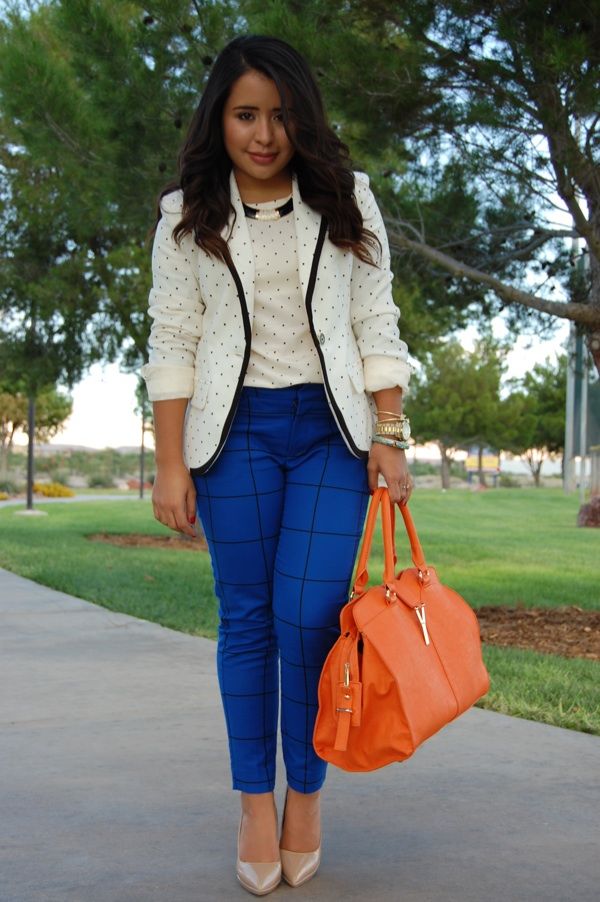 I think you can call this outfit, a Trend Salad! I've both intentionally and unintentionally mixed lots of Fall 2013's trends. In this outfit we have, Cobalt blue, mixed prints, grid plaid and pointy toe pumps. I know there is nothing more intimidating or terrifying than looking like fashion road kill when trying to look current and fashionable.
A great way to avoid this is, choosing one main trend and adding smaller trendy details around the most outstanding piece.
In this case, the color blue and grid plaid are the main focus, which is why I decided to mix them with a very subdued polka dot & neutral pointy pumps in order to balance the whole look.
Creo que este outfit parece una ensalada de tendencias. He mezclado mucha de las tendencias más significativas de el otoño 2013. Tenemos azul cobalto, estampados mezclados, estampado cuadriculado, y zapatos de punta.
Yo se que no hay nada más horroroso que verte como un accidente de moda cuando mezclas muchas tendencias a la vez. la mejor manera de verte chic es enfocar tu outfit en una prenda principal y agregar pequeños detalles en tendencia a su alrededor.
En este caso la prenda principal es el par de pantalones ls cuals mezcle con lunares muy pequeños y zapatos neutrales para crear un look balanceado.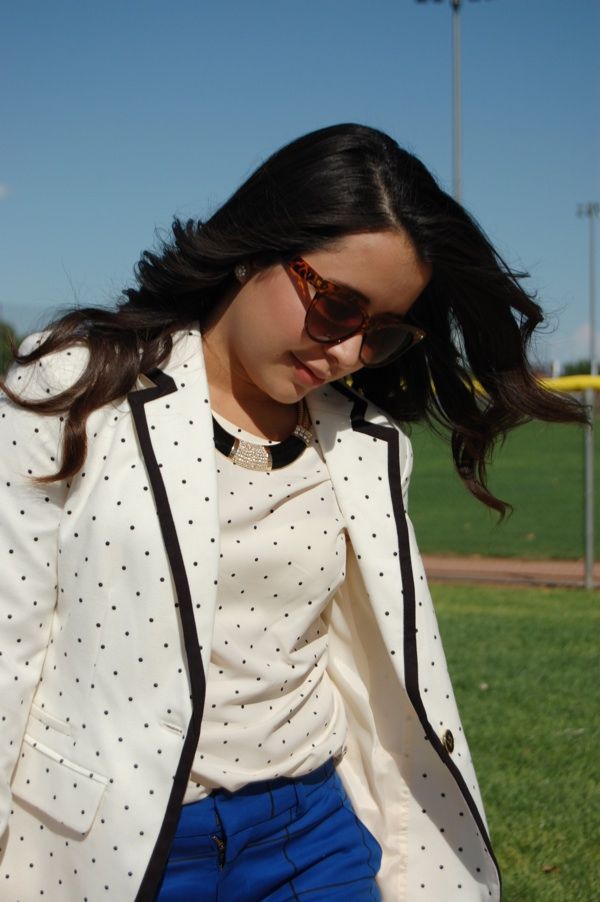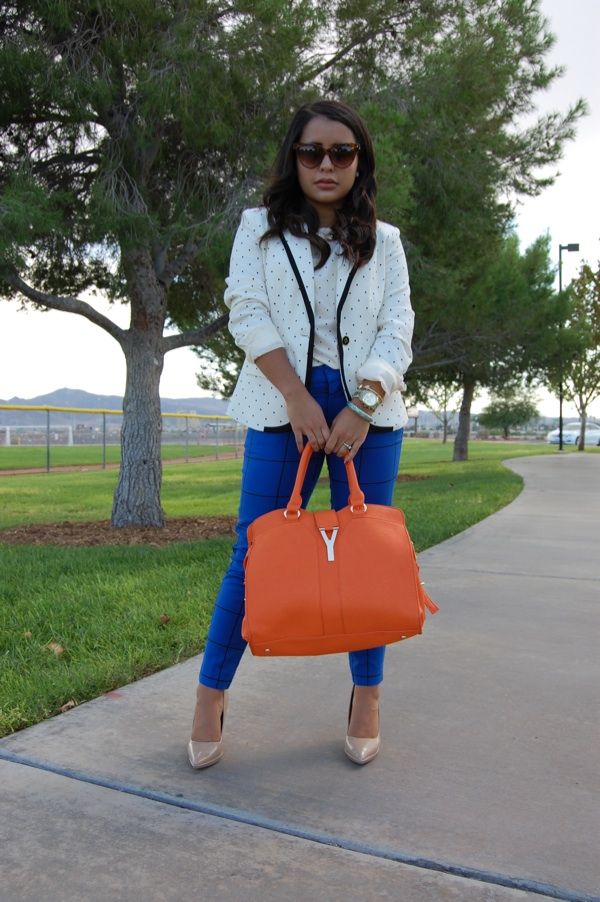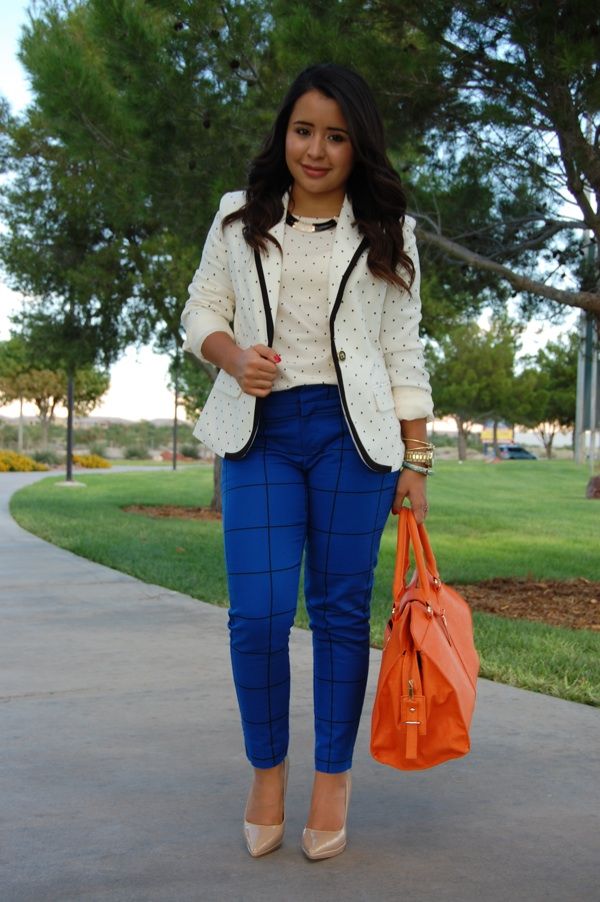 Blazer: Target
Blouse/Blusa: Target
Pants/Pantalones: Target
Pumps/Tacones: JustFab
Necklace/Collar: Forever 21
Arm Party: Charlotte Russe, Vintage, Michael Kors
Sunnies: Forever 21
Handbag: Let me know if you're interested in this or similar bags, I can sell them you via PayPal.
camilascloset@gmail.com