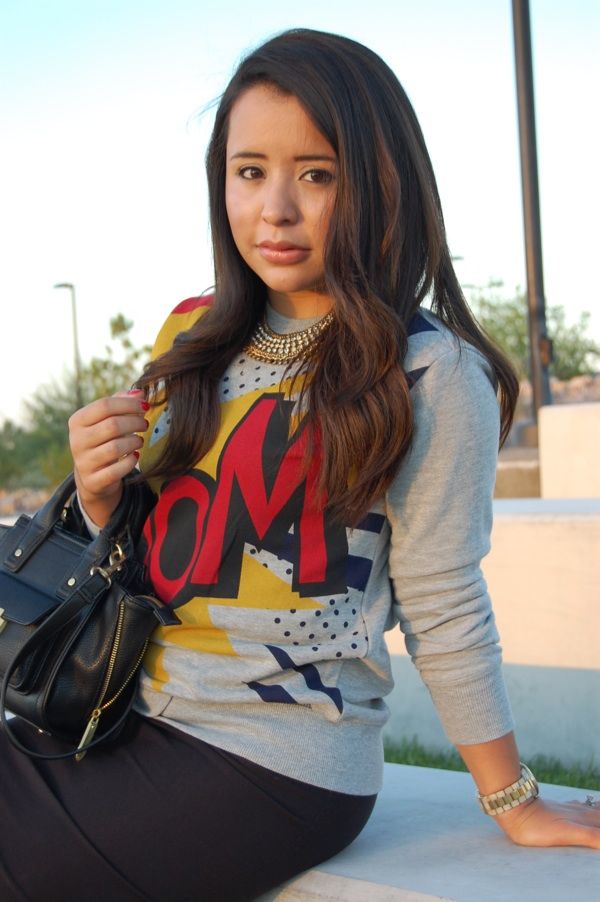 Have you heard about the madness? The madness that occurred at Target stores all over the U.S.A, fashionistas all over woke up bright an early to try and get their hands on any one piece from Phillip Lim's design collaboration with the amazing retailer. I thought I was one of those early birds, that was until I learned what some ladies had to do to even get into the store. Some camped out, some arrived at the store as early as 4:00 AM. I must confess, I'm not sure whether to feel grateful or guilty about my experience. I arrived at my local Target at 8:10 AM and there were maybe 10 people in the whole store! 4 of which were interested in the Phillip Lim pieces, granted the display was very small & one woman filled up her whole cart with handbags (without even looking at them). After browsing the collection, trying things on, and some inner debate, I got two handbags and this super cool sweatshirt.
If you didn't find anything in store, there are lots on eBay!
SPANISH
¿ Has escuchado sobre la locura que fue este fin de semana? Me refiero a las emociones y eventos causados por el lanzamiento de la colaboración de diseño entre 3.1 Phillip Lim y Target. Muchísimas personas se levantaron muy temprano para intentar adquirir aún que fuese una sola prenda de el talentoso diseñador. He escuchado historias sobre mujeres que acamparon fuera de las tiendas toda la noche, otras que llegaron a la tienda a las 4 de la mañana, etc... Yo pensé que mi experiencia había sido critica pero ahora me siento un poquito culpable por pensar de esa manera. Llegue a la tienda a las 8:10 AM y habían sólo 10 personas adentro de las cuales 4 estaban interesadas en la colección, la selección de prendas en verdad fue muy escasa en mi Target, sin embargo una sola señora lleno su carrito de sólo bolsos ( sin ni siquiera mirarlos). Después de tomarme mi tiempo viendo las prendas y probando algunas en el vestidor me decidí por 2 bolsos y este sweater
.
Si no pudiste encontrar cositas en la tienda, busca an eBay!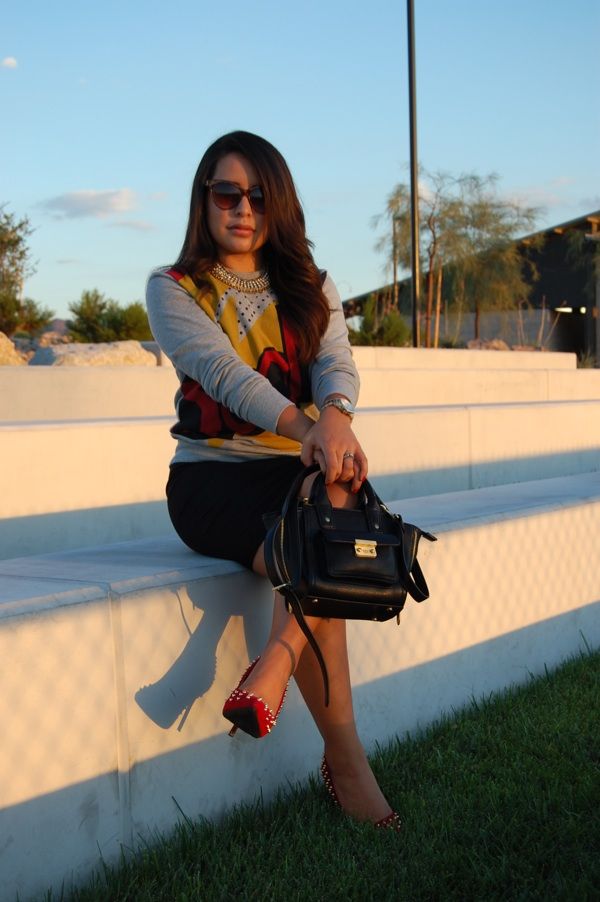 Sweater: 3.1 Philip Lim for Target
Skirt/Falda: Charlotte Russe
Shoes/Zapatos: Local Boutique
Bag/Bolso: 3.1 Philip Lim for Target
Necklace/Collar: Marshalls