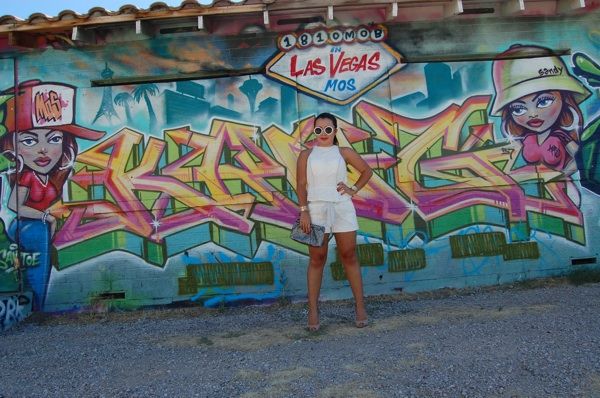 Have I rambled enough about short suits? I think I have, at least in
this ocassion
. Just in case that those few ramblings haven't gotten my point across, here is some photographic evidence of my love affair with short suits. I purchased this particular one from a place I've also been lusting over....JcPenney. I keep making excuses to visit the store & every time, I walk out not-empty-handed!
I think, in fact, I know that my fondness for this store has much to do with their designer collaborations, unlike other stores, their affordable designer lines are not temporary; they're a part of the JCP family. A very glamorous family if I may add, made up of names such as, Marchesa's Georgina Chapman, Mango, Nanette Lepore, Cosmpolitan, and the adorably chic, Charlotte Ronson.
I love her aesthetic. It's girly, cool,feminine, and always fresh! Her I ❤ Ronson line is all of those things rolled into very cute & super affordable pieces.


SPANISH
¿.Les he contado sobre mi amor por los trajes cortos? Creo qué sí, por lo menos en
esta ocasión
. Esta vez en vez de contarles, les voy a demostrar mi amor con evidencia fotográfica. Compre estas prendas en un lugar con el cual también me enamorado, me refiero a JcPenney, les cuento que en más de una ocasión he inventado excusas para ir a la tienda y por supuesto...siempre salgo con las manos llenas.
Estoy 90% o tal vez 100% segura de que la razón tras mi cariño por esa tienda tiene que ver con sus colaboraciones con diseñadores y marcas geniales. A diferencia de muchas marcas/tiendas, estas colaboraciones no son temporarias, puedes contar con estas divinas prendas cada vez que visitas un JcPenney. Aquí te dejo con una lista de algunas de las marcas disponibles: Pearl de Georgina Chapman (Diseñadora de Marchesa), Mango, Nanette Lepore, Cosmopolitan y Charlotte Ronson. La estetica de Charlotte Ronson es feminina, fresca, juvenil y siempre marca tendencia.
Su colección para JCP llamada, I ❤ Ronson tiene todas esas cualidades por precios muy accesibles.
Shorts & Top: I ❤ Ronson via JcPenney
Shoes/Zapatos: Sam Edelman via Buffalo Exchange ($28)
Bag/Bolso: Thrift Store/Tienda de Segunda
Bracelet/Pulsera: Charlotte Russe
Sunnies: Local Boutique