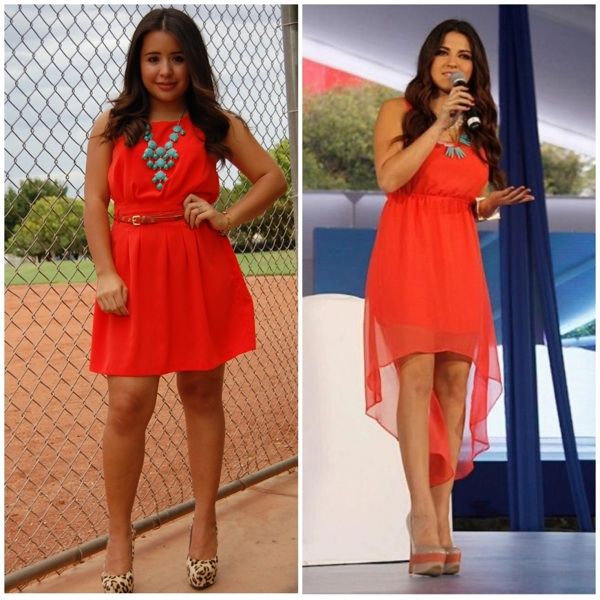 Actress, Maite Perroni has been one of my favorites & a girl crush of mine for a long time, she's so sweet,femenino & has always had this amazing rich, healthy, dark & silky hair which can be credited to her partnership with Pantene. I was thrilled to be contacted by their team & introduced to their newest line, which is used to achieve Maite's look, god knows my hair is in major need of a boost! The new collection is called, Pantene Pro-V Smooth Collection, which contains an anti-frizz technology to avoid the effects that humidity takes on your hair & keeps your style sleek & smooth for up to 72 hours. I was sent the shamppo & conditoner which I enjoyed, however, my favorite was the Shine Serum.
Here is a little confession:
I can't live without shine serum, it conceals all the damage done by heat styling & its like a full-face-of-makeup for your hair, this serum however is not just that...it's infused with all-natural Argan oil, which actually improves the conditon of your hair. I love products that combine more than one benefitm, specially at such an affordable price.
A Brief Review
:
Texture: it's very light in consistency, it's a bit lighter than a styling gel & does not weight down hair.

Scent: It smells fresh & girly, I'm almost sure that all Pantene products have the signature scent.

Results: It left my hair VERY shiny & although I took these photos on a very rainy & humid day, my hair stayed glossy & smooth until the next wash.
Pros: It comes in a spray bottle, which saves you from accidents like the one I had not long ago. I spilled a $30 bottle of Moroccan oil all over my bathroom & to avoid the waste...I dragged myself all over the oiled floor!Do.not.judge.me!
In today's post not only will you be able to get
Maite's new single for free
but, you will also be able to enter for your
chance to WIN the goodies pictured below!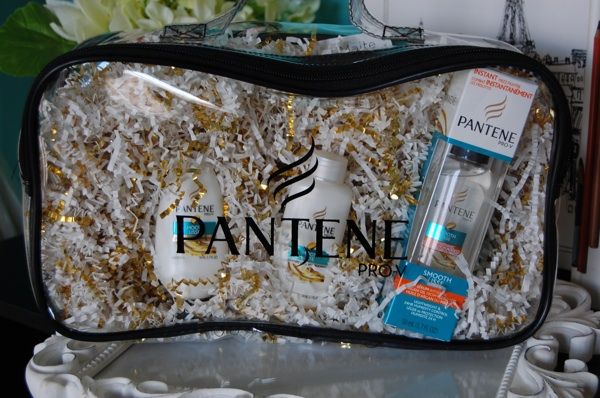 La actriz Maite Perroni siempre me ha encantado y se me ha hecho una mujer divina. Se me hace muy dulce y femenina, sobretodo me encanta su cabello el cual es debido a Pantene, por eso me encanto recibir un email por parte de Pantene en el cual me presentaron su nueva coleccion Pantene Pro-V Smooth la cual es usada en el cabello de Maite para lograr un look sedoso y brillante.
Esta nueva coleccion contiene una tecnologia Anti-Humedad la cual mantiene tu cabello sedoso y brillante por hasta 72 horas. Tuve la oprtunidad de probar el champu y acondicionador, la verdad el producto que mas me gusto fue el Shine Serum.
Un pequena confesion: Los productos para darle brillo al cabello me fascinan, no puedo vivir sin ellos. Se me hacen como un kit completo de maquillaje para el pelo en una sola botella, lo que mas me gusto de este Shine Serum con aceite de Argan, fue el hecho de que no solo cambia la apariencia de el cabello, tambien lo repara.
Reseña
Textura: Es ligero, muy similar a un gel pero un poco memos denso. No déjà el cabello grasoso.
Olor: Huele fresco, como limpió y femenino. Creo que todos los productos de Pantene tienen la misma fragancia.
Resultados: Después de aplicar la línea Smooth, mi cabello quedo con mucho brillo y a pesar de la húmeda quedo suave hasta el día después.
Pros: Me encanta la facilidad de un spray, la botellas de aceites de brillo son tan inconvenientes que me han causado accidentes horribles! Hace no mucho tiempo derrame una botella carisima en el piso de el bano y para no gastarla...me acoste en el piso hasta que todo el pelo la absorbvio. No.me.juzgues.
En el post de hoy puedes bajar la nueva cancion de Maite gratis, aqui! pero tambien tienes la oportunidad de GANAR un paquete de Pantene como el de la foto arriba

.
a Rafflecopter giveaway
FTC- I was contacted by P&G/Pantene's public relations firm & sent these products for consideration. Pantene/P&G will also be providing the giveaway prize. I was not financially compensated for this post & my opinion of the products is the honest reflection of my experience with them.