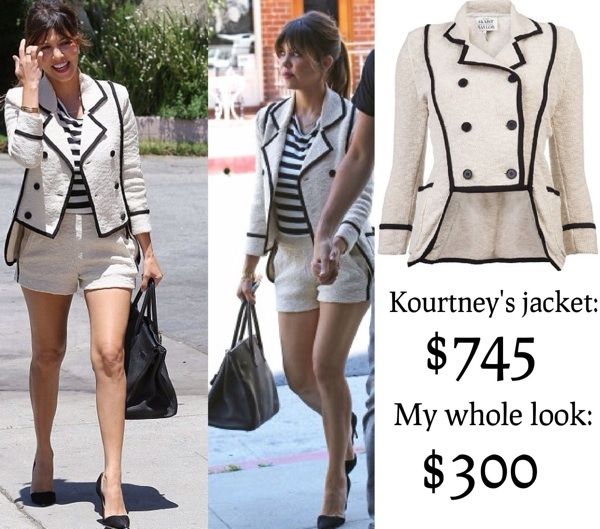 Kourtney's jacket
HERE
Kourtney's shorts

HERE
Kourtney's Pumps
HERE
Hey Gorgeous Faces!
I think this is my favorite post to date. I really love Kourtney's suit & I love the MNG version, in fact, this celeb-inspired post didn't come to mind prior to purchasing the suit, which is the way these things usually go. I've been scouring the Internet for chic and trendy shorts to slip into this summer and once I came across these MNG ones at JCPenney, I fell in love; as I walked around the MNG section of the store ( by the way, JCP has stepped up their game! it's not a mom-only approved store any longer, it is filled with trendy, chic, gorgeous pieces for both your closet and home) I spotted the matching blazer and....well, do I even need to rationalize my purchase?
Several days after happy dancing over my new purchase, I found these photos of Kourtney & I knew you guys would really enjoy seeing a way to re-create her look for a fraction of the prize.
Hola Divinas!
Les confieso que este es mi post preferido de todos los que he hecho. El traje de Kourtney me encanta y por supuesto que la versión marca MNG me pareció precioso desde el momento en que lo vi. Usualmente, encuentro una foto de una celebridad con un outfit que me fascina y empiezo la búsqueda por prendas idénticas para recrearlo, esta vez fue al contrario. Primero compre el traje y después encontré las fotos de Kourtney, al darme cuenta de su parecido decidí ponerlo en el blog. El poder darles ideas para vestirse como una celebridad por una fracción de su precio original es algo que me hace muy feliz, espero que les gusté. A propósito, quiero contarles sobre los cambios que vi en JCPenney, hace años me acuerdo que me parecía una tienda como para mi mamá y tías pero ahora...es una tienda genial. Tienen un inventario muy chic y actual, ropa que simboliza todas las tendencias de esta temporada; no sólo para tu closet pero también para tu hogar.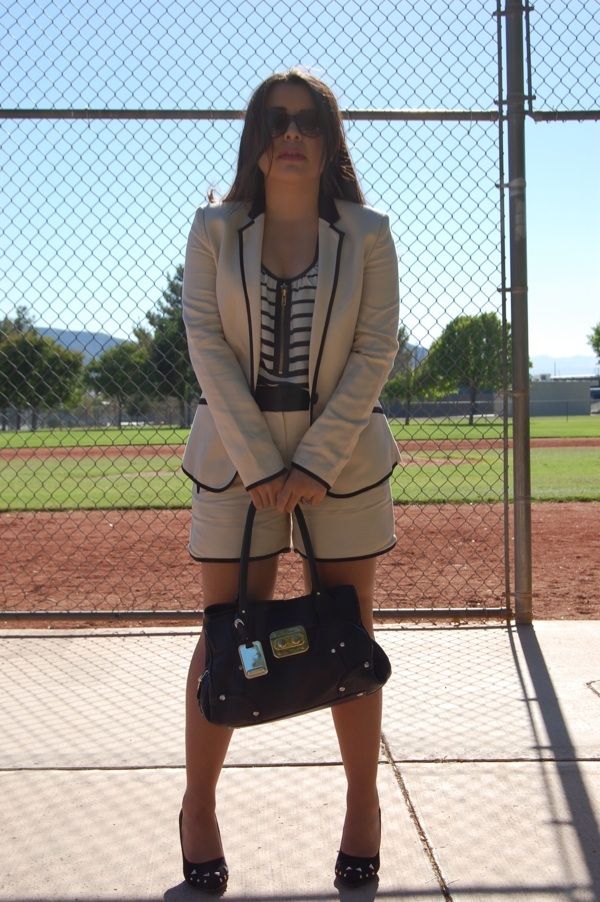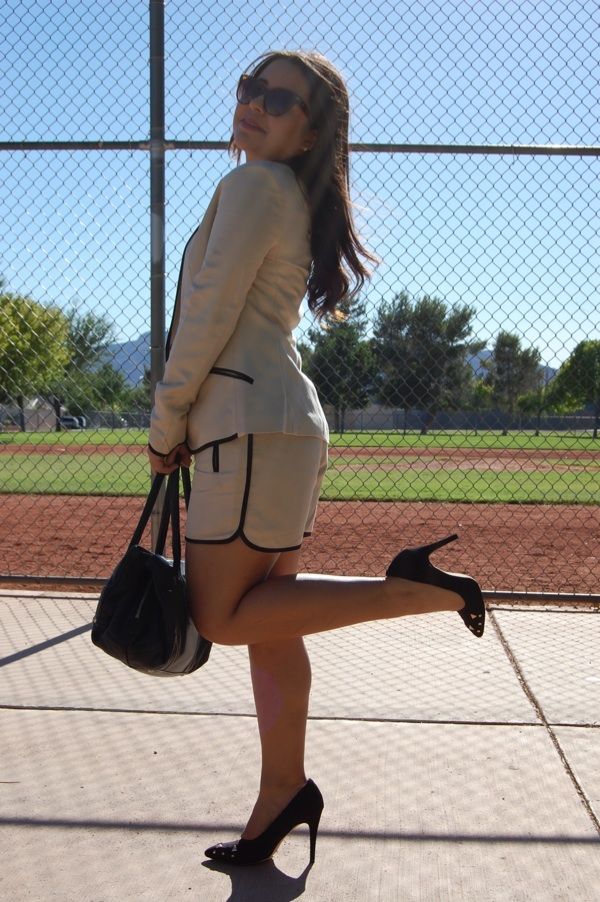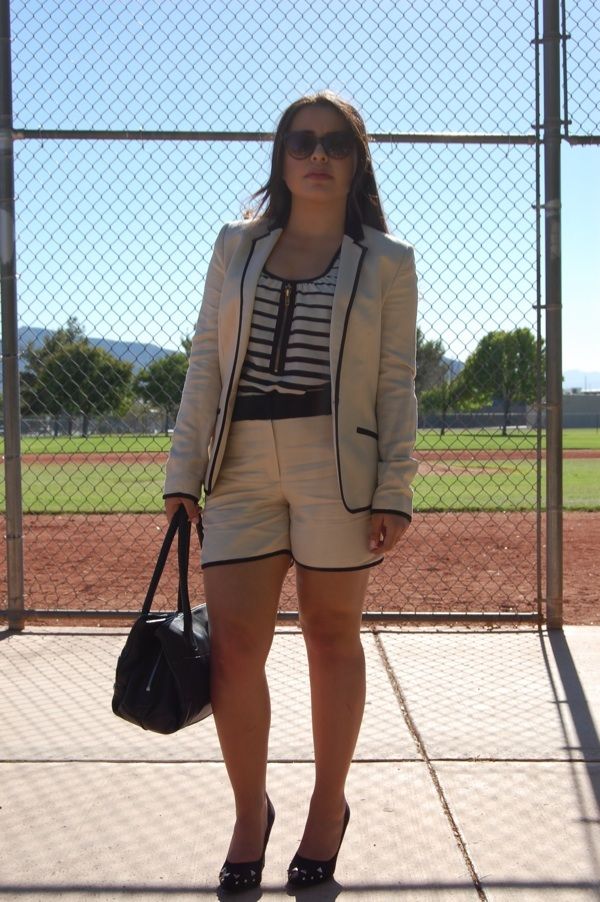 Shorts: MNG by Mango
HERE
Blazer: MNG by Mango
HERE
Top/Blusa: F21
Pumps/Tacones:Shoedazzle
Bag/Bolso:BMakowski
Sunnies: F21