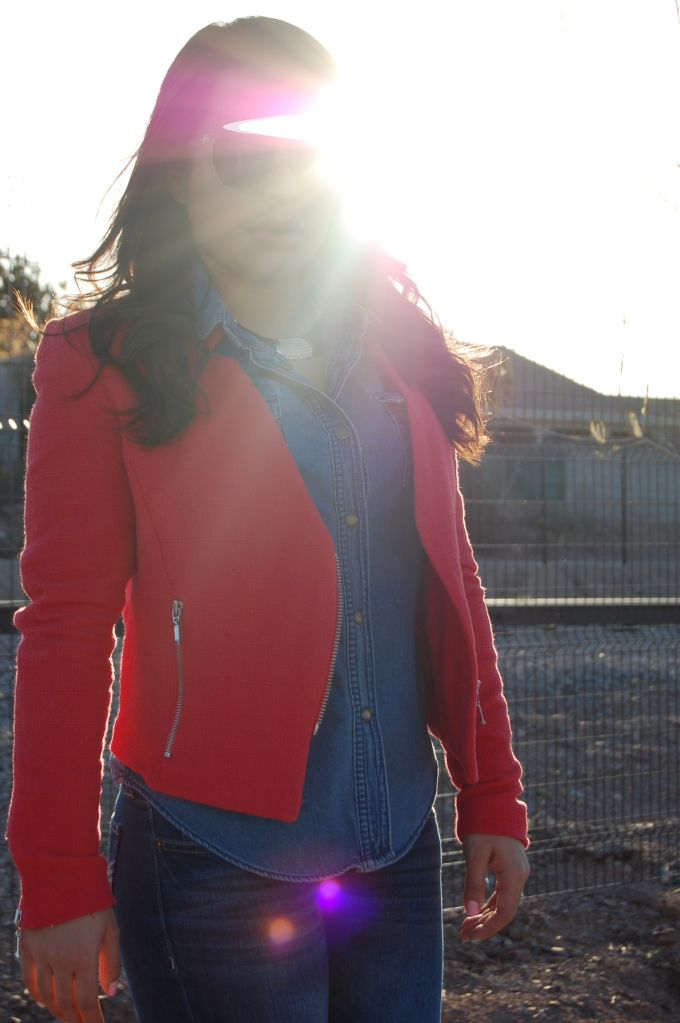 How To: Transition Your Wardrobe from Winter to Spring
It's that time of year! The time when we step out into the chilly morning weather with multiple layers, one of which may be a light chiffon in hopes of a sunny forecast, the next may just be a cozy knitted wool just in case. At the end of they day we're met with dissapointment because, well, Mother Nature is not in favor of your sartorial choices, so...what are we to do? Build a transitional wardrobe! I say. It's not as challenging as it may seem, here are a few tips to battle nature's indecisiveness:
Wear open toed shoes with your layered-packed outfit to adda touch of Spring (Show off that pedi).
Vibrant colors are the staple of Spring & Summer so ditch those boring grays & top your outfit with a bright-colored jacket.
If you are dying to try out all of SS2013's trends, you can do so by adding some bright summer accesories to your Winter outfit.
Wear a dress layered with a light colored leather jacket and scarf, think LBD with a mint moto-jacket & lilac scarf (pastels are super trendy).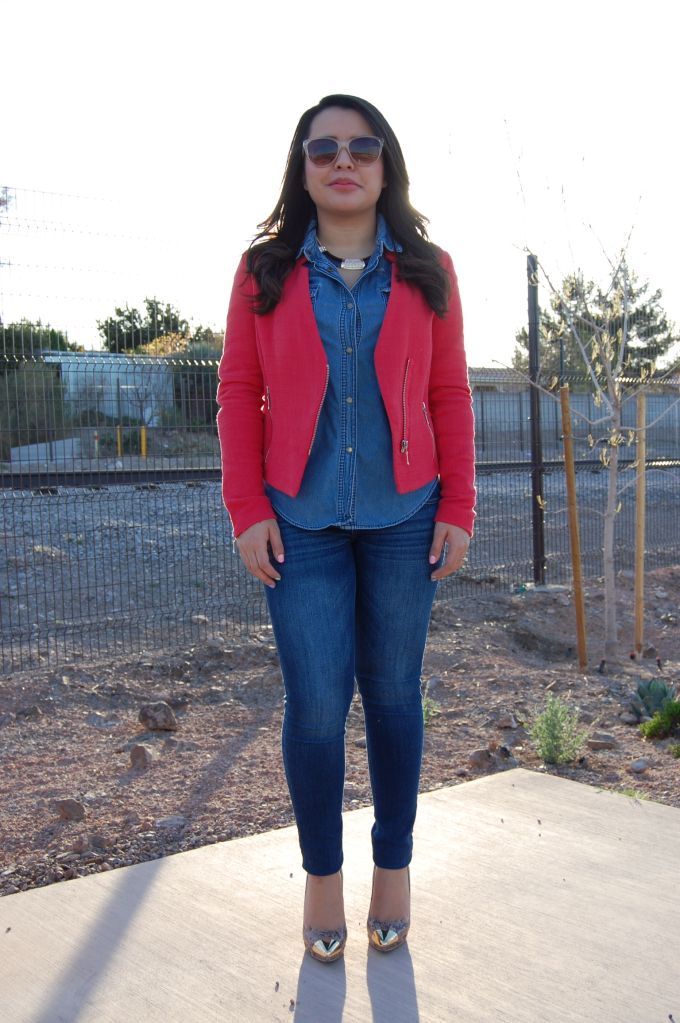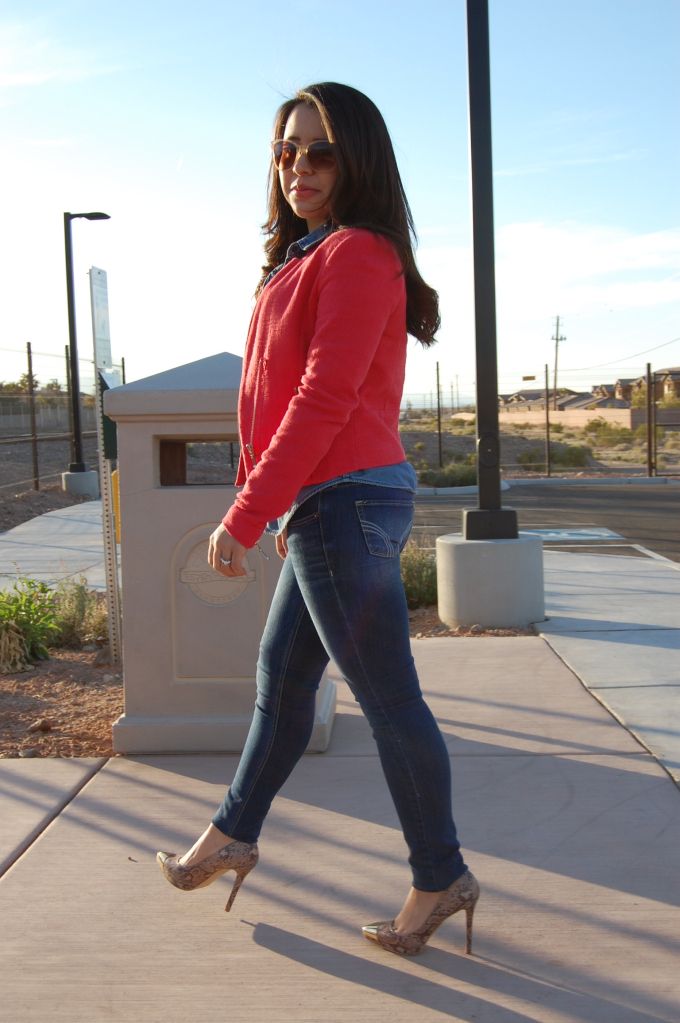 Blazer: Target
Denim Shirt: Miley Cyrus & Max Azria for Walmart
Jeans: Hollister
Pumps/Tacones: Steve Madden
Necklace/Collar: F21