Through my newly found love for beauty blogging I want to provide you with the latest, most exciting happenings in the beauty industry. Today I want to encourage to lust over a new cosmetics brand. One designed by Drew Barrymore, in this case, the celeb name is not just a signature on a dotted line or a pretty face on a magazine add; Drew actually got her hands dirty (quite literally) choosing every element to bring the line together. Here are some cool facts to know about Flower cosmetics.
*Flower is exclusively sold at Walmart.
*Flower is made in the USA.
*Their products are not tested on animals.
*Flower does not spend money on advertising, all funds go towards packaging & formulas.
I purchased some of the products that caught my eye the most & here are some photos with brief reviews attached.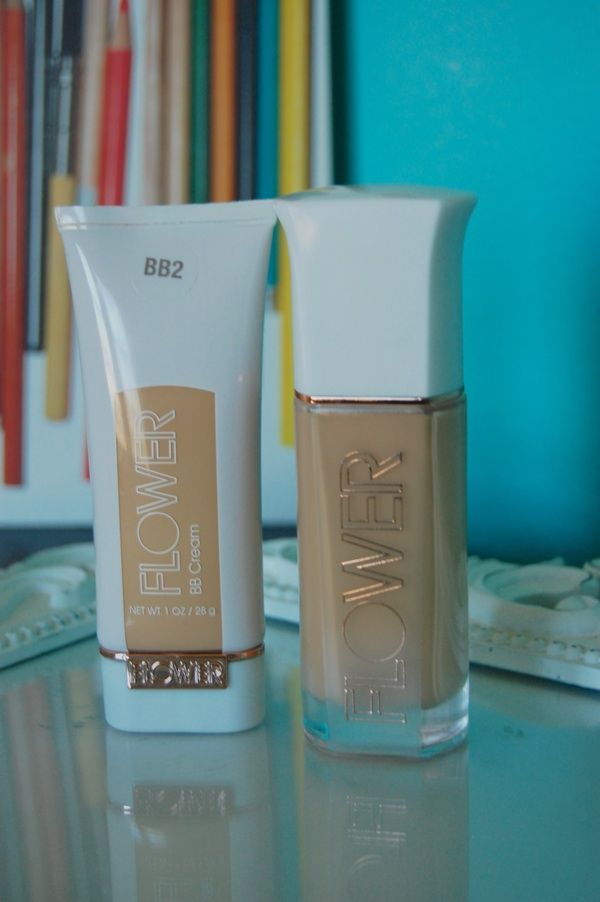 BB CREAM
I've been on a BB cream kick for the past few months, in fact, I haven't worn foundation in months. Therefore I was most excited to try out this very reasonably priced Beauty Balm, here are my thoughts:
*It's a high coverage BB.
*Matte finish.
*Long lasting.
If you're looking for an improved tinted moisturizer, this product is not well suited for you. However, if you're more of a high coverage gal who is still looking for the benefits of a beauty balm...go go go & pick this up!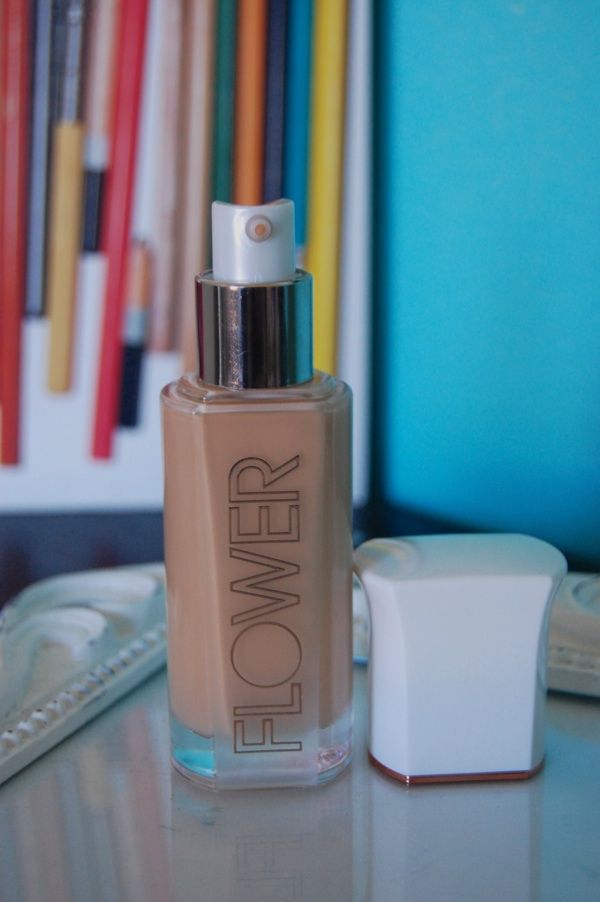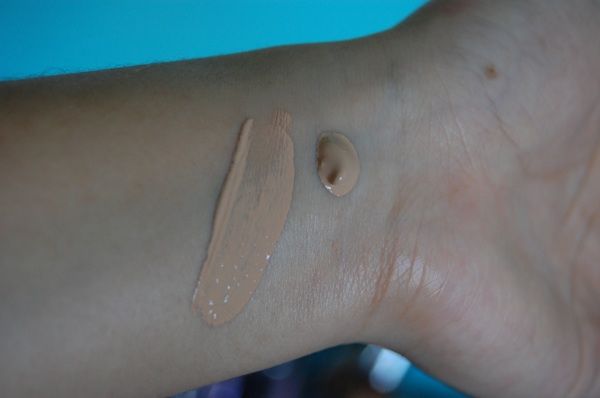 FOUNDATION
What I look for in a foundation is, light coverage that conceals redness & evens out the tone of my skin without looking cakey, overdone or worse, oily.
This foundation covers everything I need & want it to. It provides a subtle, light veil of coverage with a luminous finish. Due to its dewy texture you'll need to retouch with powder.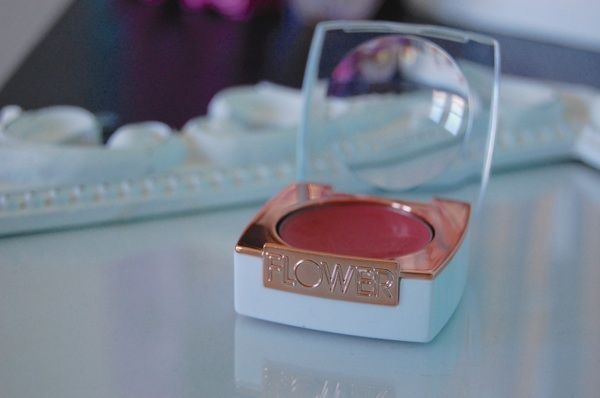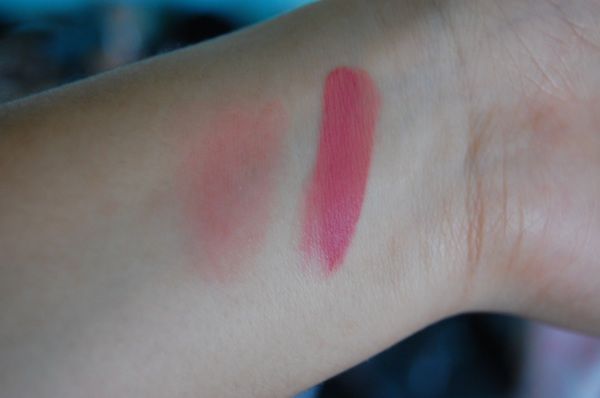 CREAM BLUSH
I'm skeptic of cream blushes due to the excess oils my skin produces on the cheek area, this blush however is the perfect blend between matte & creamy. It is kind of like a mousse without making your cheeks look flaky & it's very pigmented.
In the picture above you can see the blush as is & what it looks like once blended out.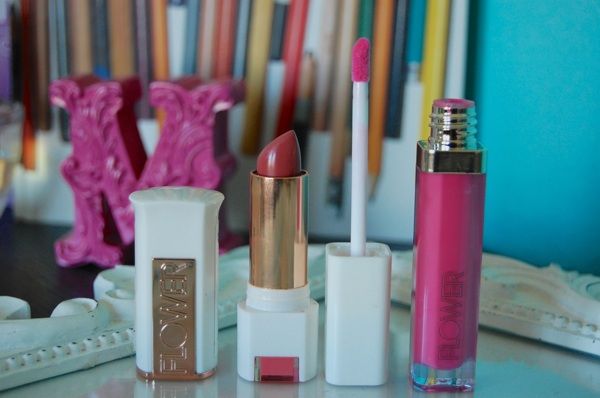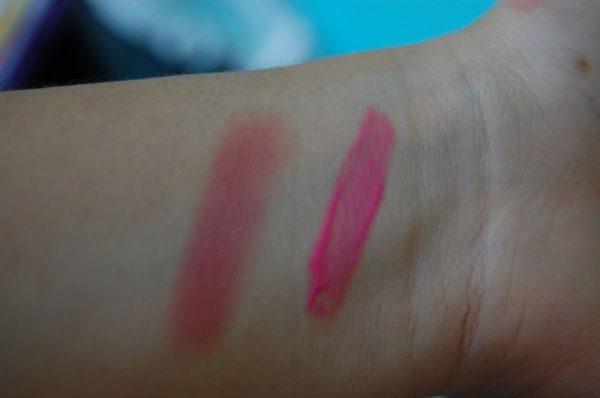 LIPSTICK (LS2/Petal Kiss)
Flower offers a variety of lip products, the lipstick I picked up is the, Velvet Kiss Stick.
This particular type of lipstick is perfect for everyday wear, it's creamy & not loudly pigmented with a bit of gloss. It has the perfect amount of pigmentation & hydration. I would not recommend it for a night out that will require your lipstick to withstand eating, drinking, sweating, etc...
LIP GLOSS (Shade: LG5/ Hibiss Kiss)
I'm a lipgloss gal! The important things about lipgloss are:
1. It must not be sticky, this one isn't
2. It must be pigmented, this one definitely is
3. It must not smell like poop! This one doesn't, it just has a generic smell.
Side Note: do you remember that amazing lipgloss Blair Waldorf wore during her wedding to prince Louis, I've been looking for something like it ever since the episode aired, this is the closest I've come to it.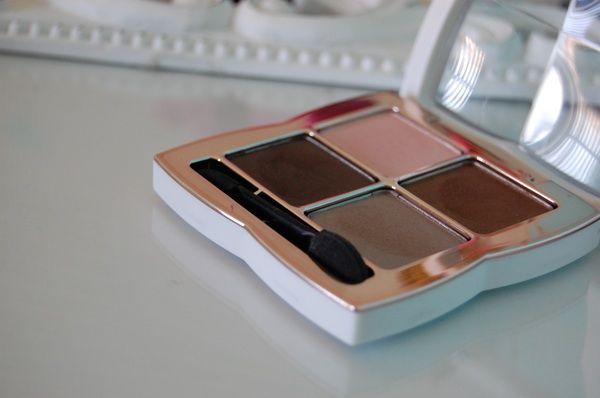 EYE SHADOW (Foxy Browns quad)
I think one of the easiest products to mess up when trying to create an affordable cosmetic brand is, eye shadow. I find that certain affordable shadows produce too much product fall out, have too much shimmer or they don't last long.
I picked up this quad because it has great neutrals colors that you can wear every day & also combine to create a sexy smokey eye, I also love the dark brown shadow for brunette brows.
I'm actually impressed by the quality of this product, the pigmentation is great & the shimmer is subtle enough to be pretty & wearable. The only downside I found is the lasting power, which can be easily solved by applying primer or concealer prior to application.
NAIL POLISH (Pink: Gorgeous Gerbera & Yellow: Eye Of The Tiger Lily)
Flower offers a wide range of polish colors, they're all super fun & springy!!! In all honesty the colorful nail shelf is what drew me to the rest of the brand. I find it a bit challenging to review the polishes I bought because they both have different consistency, however, I'll tell you, they have great color pay off & they don't chip. They're definitely up to par with the $9 polishes.
CONCLUSION: It's a brand definitely worth trying, it offers a great product line up for a very affordable price, in fact I paid 70ish dollars (no more than 75) for everything I purchased.