As I mentioned previously my birthday was a few weeks ago and it kept me very busy, I feel fortunate to be able to say, I celebrated with good friends on several occasions throughout the week and though I intended to photograph every outfit I wore, the celebrations got hectic and the only thing I wanted to focus on, therefore I was only able to shoot one outfit & this shoot was very much rushed, which is why my vision didn't fully come true. I was hoping for some beautiful mid-afternoon lighting and a touch of fun with golden balloons. When the moment came, I was running late, forgetting some of my jewelry, frustrated and extremely hot under the Las Vegas sun. I stil wanted to share one of my favorite outfits of "the birthday week" with you, hope you enjoy it.
P.S. The dress in these photos inspired the outfit "my doll" is wearing on the banner.
SPANISH
Como lo mencione previamente, mi cumpleanos fue have varias semanas, me siento afotunada porque fue genial, tuve la oportunidad de celebrar con queridos amigos en mas de una ocasion durante la semana. Mi intecion fue compartir todas las pintas que me puse esa semana pero me fue imposible concentrarme en algo distinto a las celebraciones, esta fue la unica pinta dpen la dual pude tomarme fotos. Sinceramente esta sesion de fotos fue hecha de afan lo cual se me olvido ponerme aretes y como puden ver tambien se me olvido la pulsera, la verdad es que el calor tampoco ayudo de mucho. Me hubiese gustado publicar mejores fotos, espero que le guste de toads maneras.
Se dieron cuenta que la munequita de el titular tiene el mismo vestido?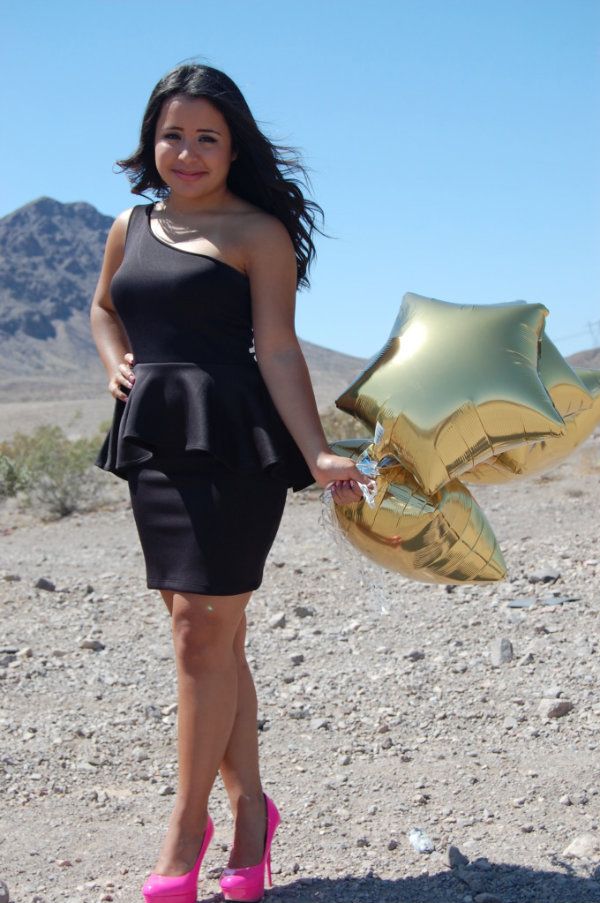 *****