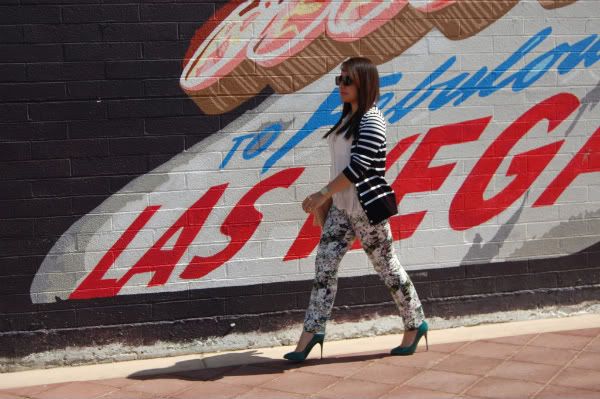 A pair of floral pants has been on my wishslist since December/January, I searched high and low for a pair I could fall in love with and had no luck. One day a saying I've heard plenty of times came true for a pair of floral pants and I; they say you'll find what you've been looking for when you least expect it. On an unplanned visit to The Fashion Show mall I walked into Zara and there they were, there was no hesitation, my perfect pair of floral pants. This is the 4th time I have worn them since February and they're the reason I've now become a huge fan of Zara. I've also shot outfit photos with them 4 times and have had no luck translating their beauty into photographs, I think these pictures come close to being the perfect explanation of what they're like in real life, I wish you could see how pretty & springy the colors in the print are. Thanks for visiting and please let me know what you think in the comments.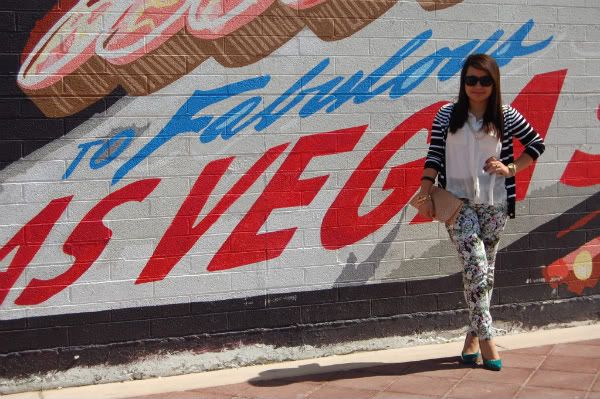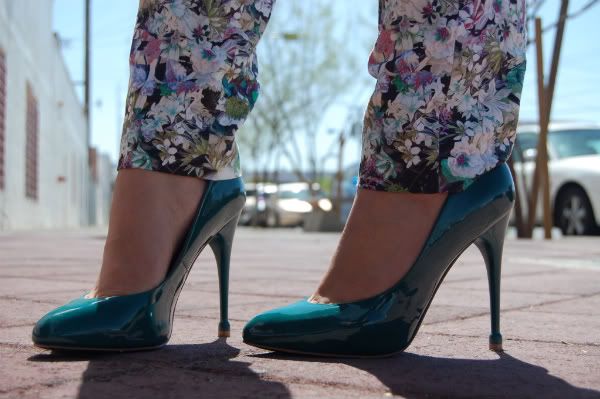 I wore my new favorite shoes, the Elton pump by what has become one of my favorite shoe labels, Charles Jourdan.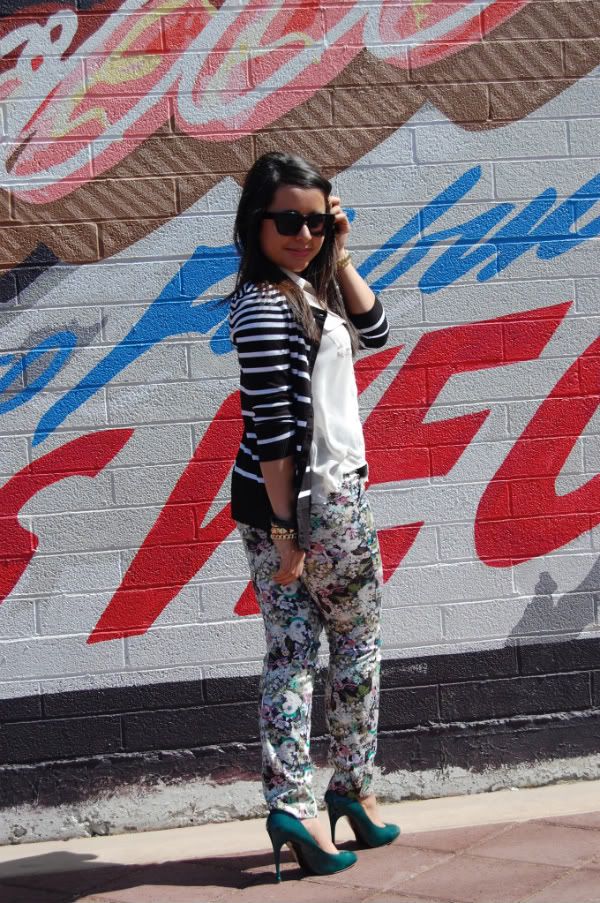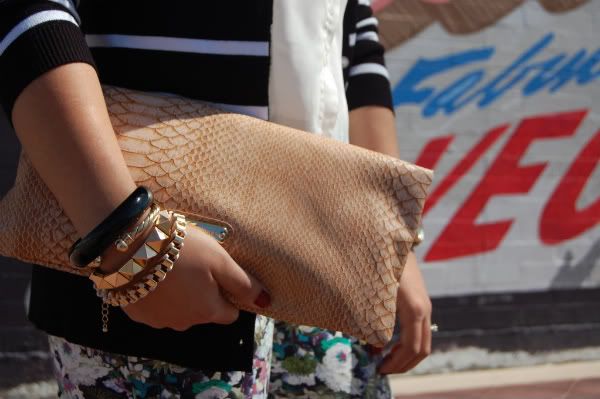 Cardigan: Walmart
Sheer Oxford: Forever21
Pants: Zara
Pumps:Charles Jourdan
Sunnies: Forever 21
Watch: Michael Kors
Arm Party: Onyx Bracelet (gifted), Charlotte Russe, Forever21.
Clutch: Steve Madden