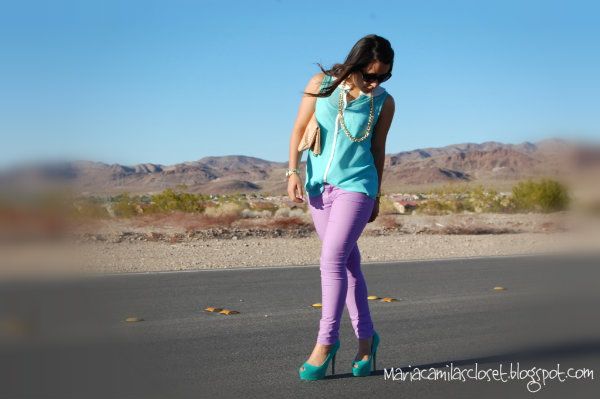 Ummm? Yes, this girl is obsessed with color-blocking of all types, pastel, neon, bright, primary, etc... I have to say that these jeans are one of my favorite purchases of the season & when I first layed eyes one them I had not a bit of doubt, I have worn them in so many ways already & I will be sharing many more with you. Hope you don't get bored of seeing me wear them. I know that wearing colorful jeans, specially sherbet-colored jeans like these may seem intimidating, however, it isn't all that difficult...here are a few tips:
*Wear them with neutral pieces like a white cream colored tank & accesorize with jewelry in a similar color to that of the jeans.
*Wear with printed items that have a similar color palette.
*When color-blocking refer to a color wheel.
*For a slimming effect wear then with nude pumps.
Spanish
Que? Que si me gusta la tendencia de color-blocking? creo que estoy obsesionada. Me encanta combinar colores fluorecentes, pasteles, primarios, etc... la verdad es que estos jeans son una de las mejores compraste Que he hecho esta temporada. Me los he puesto de muchas maneras y voy a compartir mas formas de usarlos con ustedes. Ojala y no se aburran de verme con estos jeans. Yo se Que ponerte jeans de este color puede parecer un poco dificil pero no lo es, aqui les dejo unos tips:
*Pontelos con prendas neutrals como una camisa beige y ponte accesorios de el color de Los pantalones.
*Busca estampados Que incluyan el color de Los pantalones.
*Para saber Que colores combinar con Los jeans Busca una rueda de color (como en clase de arte)
*Si quieres verte un poco mas esbelta, ponte zapatos color piel.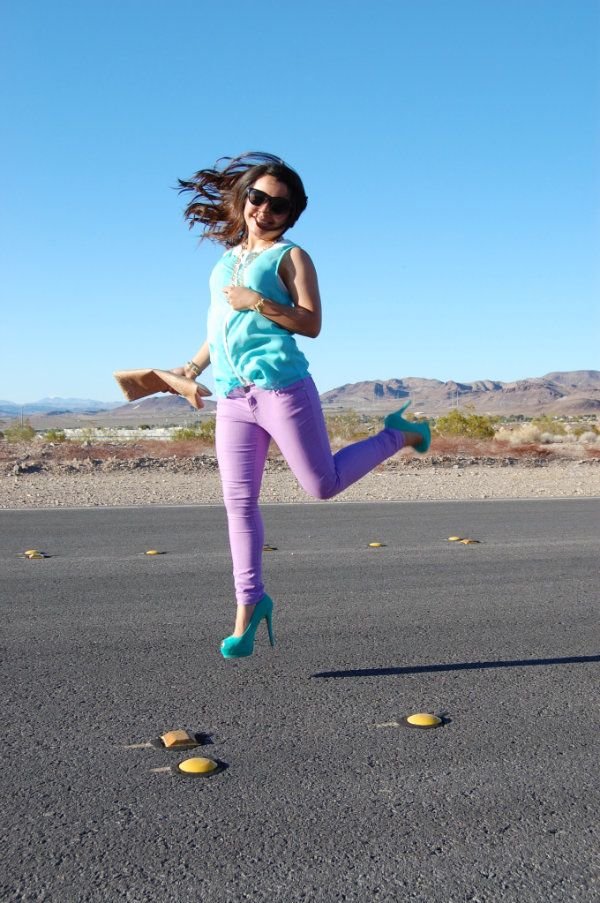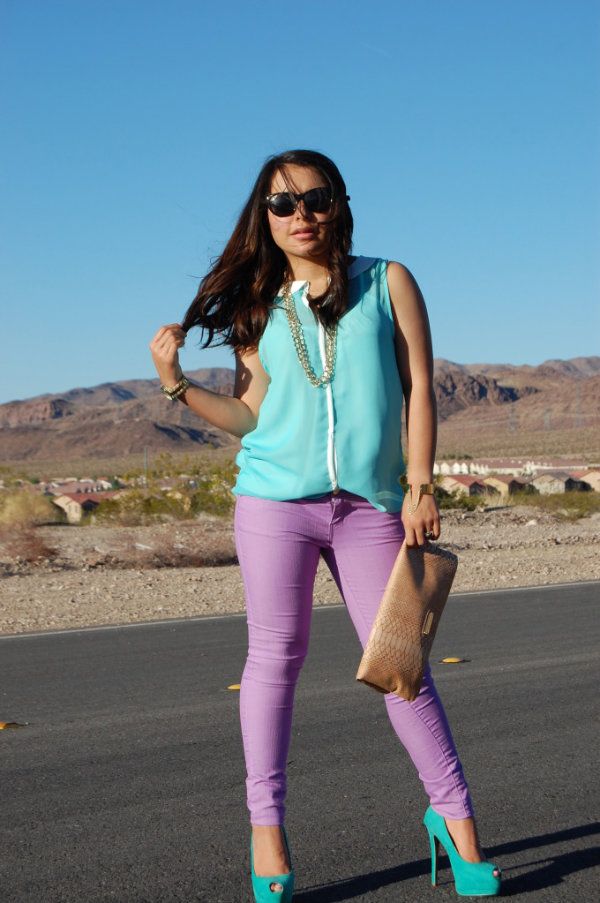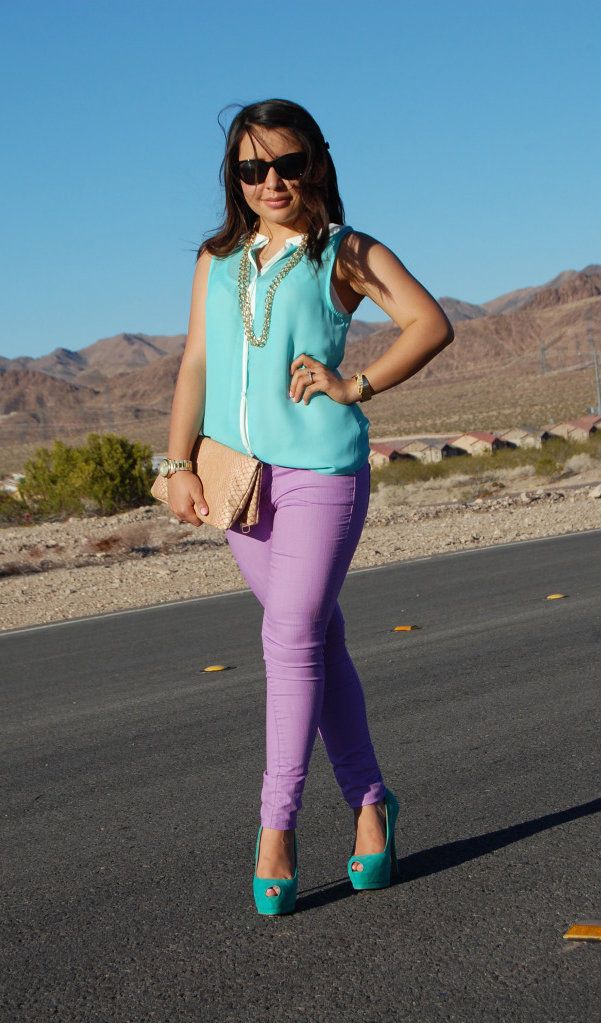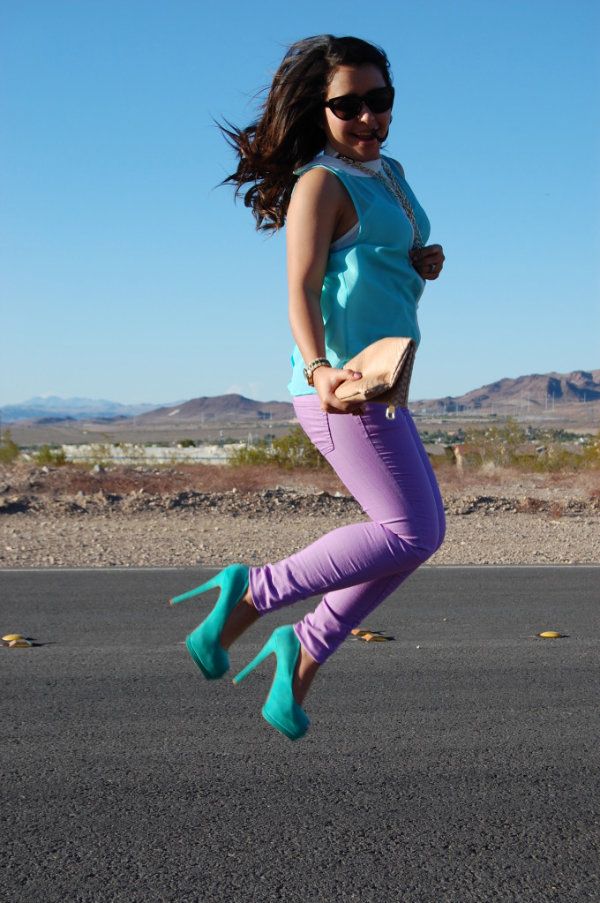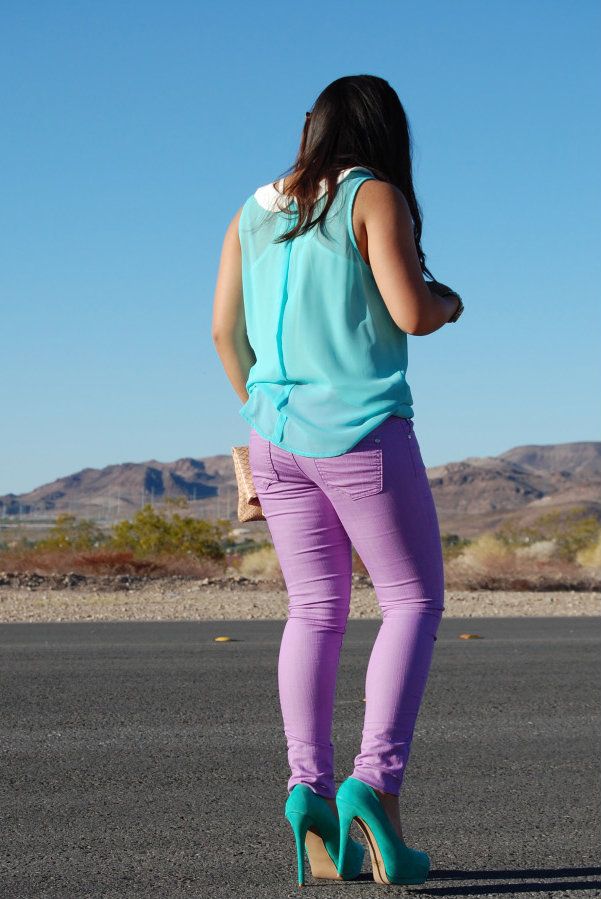 Top/Blusa: Local shop
Pants/Pantalones: F21
Shoes/Zapatos: Charlotte Russe
Clutch/Bolso: Steve Madden
Necklace/Collar: F21 (purse chain a la
nany'sKlozet
) (la cadena de un bolso al estilo Nany's Klozet)