I will most likely not be wearing red on Valentine's day, I think it's mostly because, I have these great pair of shoes & floral blouse that I've not worn yet and happen to look divine together. I wanted to honor the very fashionable holiday with a post, but couldn't find a way to do so, which is why
Kristina's
challenge to wear red as a part of this week's
Bloggers Do It Better
was the perfect fit for my blog. If you're still trying to figure out what to wear, I hope these 5 ideas are helpful.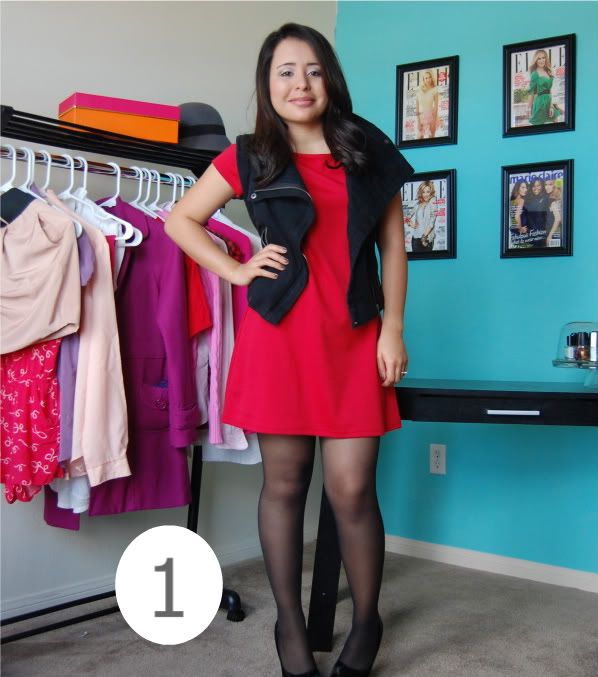 Your Valentine's Day outfit doesn't have to be made out of ruffles & silk to be date-ready. The cool chic way to wear a red dress is topping it off with an edgy moto vest.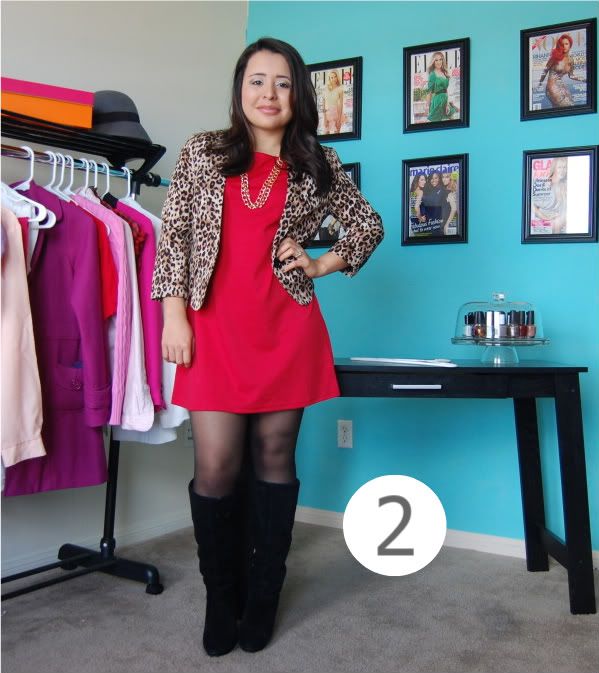 Wear red to office without feeling like your 9-5 schedule is sucking the fun out the holiday, just accesorize with some sexy pieces. Leopard always makes me feel dressed up!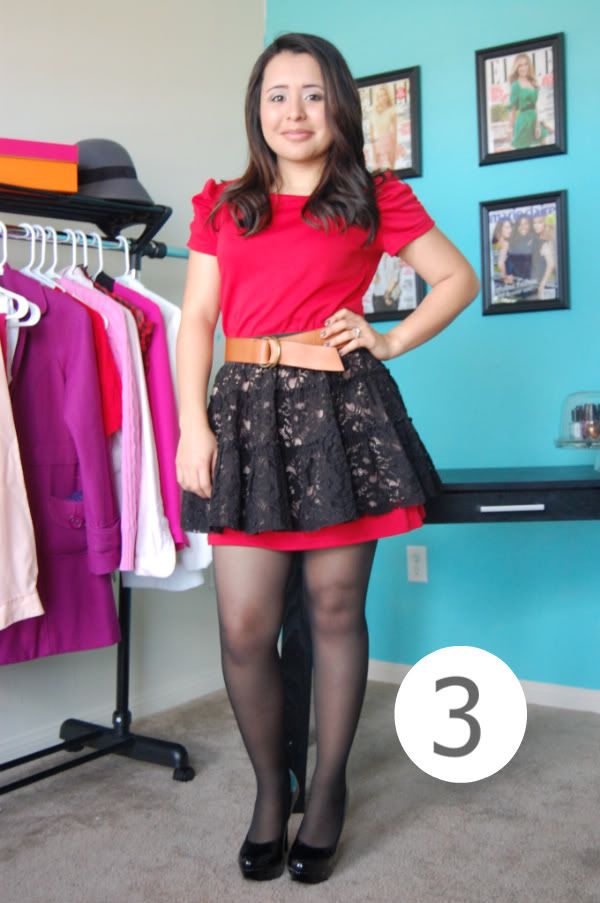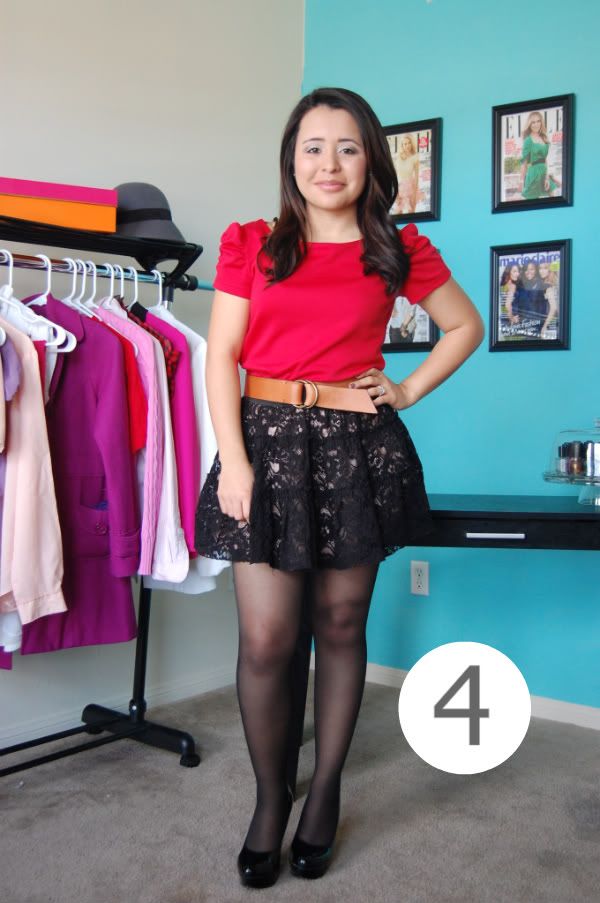 These 2 are almost the same, I like the red peek under the skirt. This a perfect way to wear red in a romantic style without looking like you invented Valentine's Day.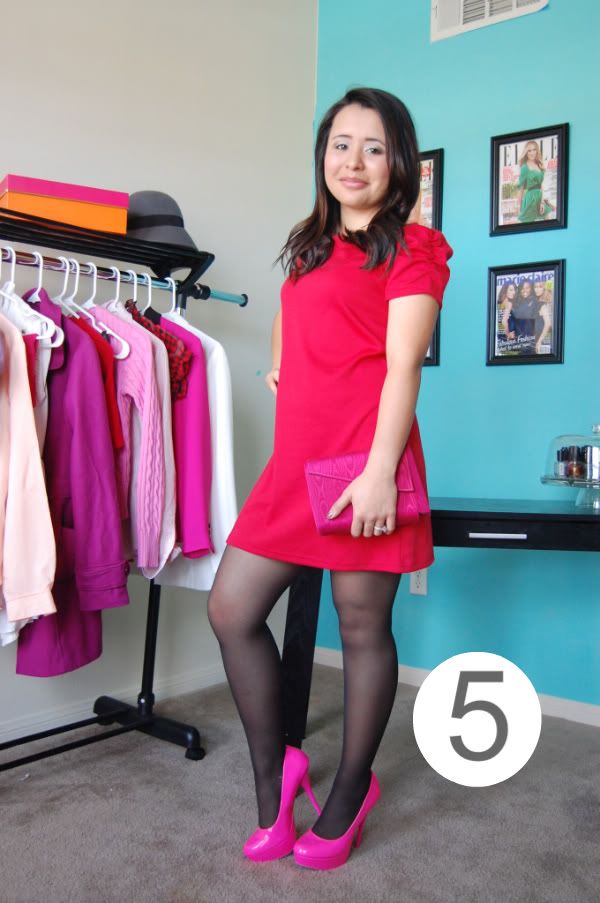 Last minute date? You'll look so chic with small hints of pink. ( my clutch broke [sad face] )
BLOOPER?