As I promised to all of you lovely gals who read Maria Camila's Closet on the first day of 2012, I'm doing everything I can to improve your experience on this very blog. It's so important to me that you not only walk away with the sight of a cute outfit but that you also walk away with useful info & tips. I have mentioned before that I'm not the type of girl who wears an item just one time, I love making the most out of every piece I purchase & why not, help you do the same. I received such great feedback on the last post I did with
Cobalt Jeans
which gave me the motivation to incorporate this type of post in MCC's regular schedule.
P.S. Feel free to email me, tweet me and post on my facebook wall ideas for the next Wardrobe Tips post!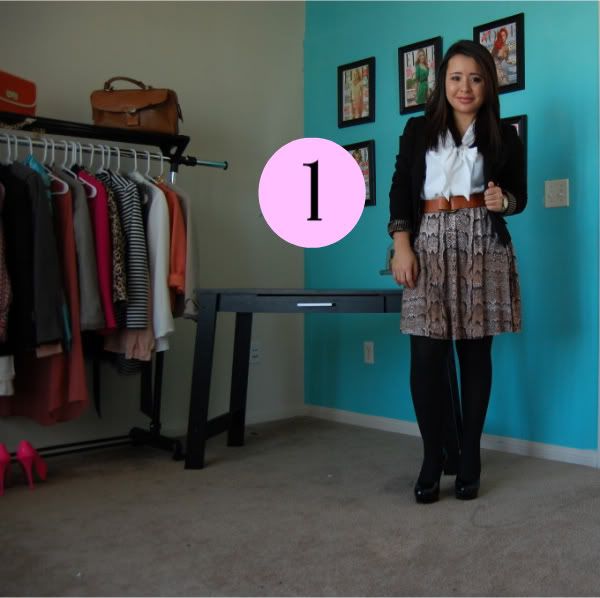 Pinning a blouse to fit under a belt can totally trasform your dress into a gorgeous skirt. Conceal some of the pinning by wearing a classic blazer over the blouse & belt.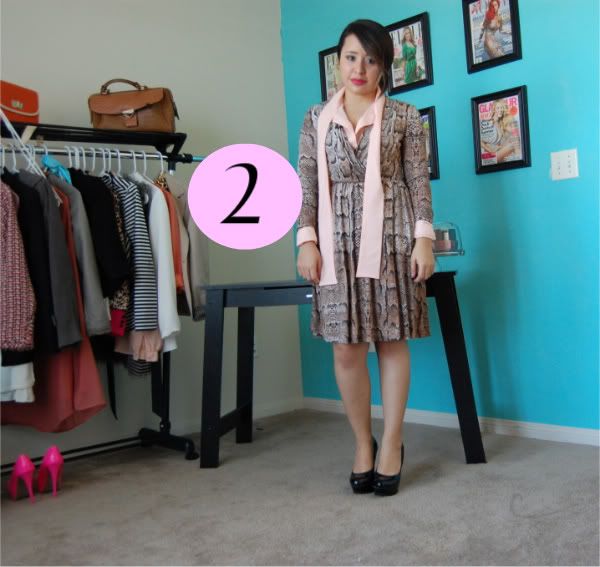 '
Layering a silky blouse under your dress adds warmth, dimension ,and makes the plunging neckline appropriate for work.
What a transformation! Give this classic dress a chic-boho look by slipping a maxi skirt over it.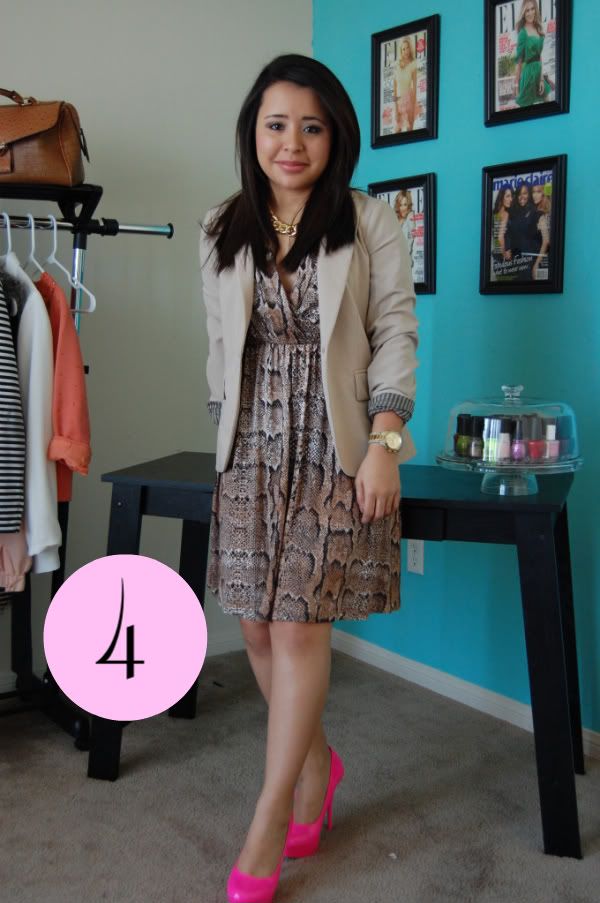 Spice up classic shapes & neutral tones with some trendy statement jewelry & NEON pumps.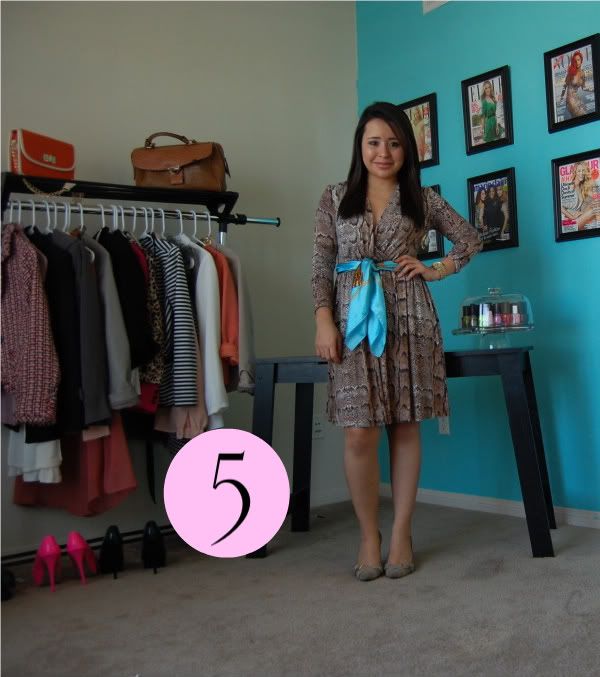 Use a silk scarf as a belt to add a little fun to a simple dress.
Dress: H&M
(similar)
Outfit 1
Blouse: Vintage
(similar)
Shoes: Local Boutique
(similar)
Blazer: F21
(similar)
Outfit 2
Bow tie blouse: Thrifted
(similar)
Outfit 3
Maxi Skirt: F21
(similar)
Booties: Steve Madden
here
Outfit 4
Blazer: F21
(similar)
Pumps: Charlotte Russe
(similar)
Necklace: Kardashian Kollection
(similar)
Outfit5
Scarf: Forever21
(similar)
Shoes: BCBG
(similar)