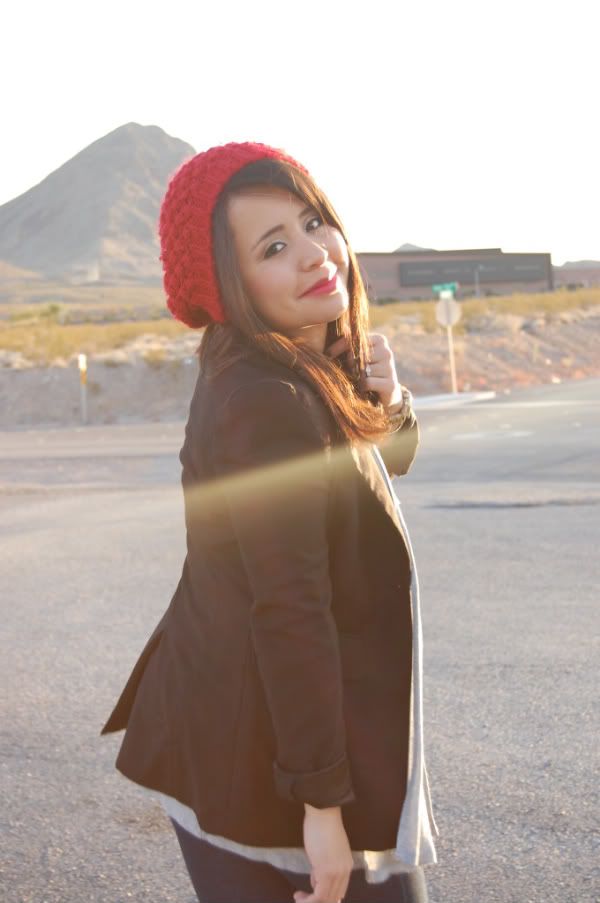 Hey Dolls,
This outfit was all put together around the silver/pewter top. I'm sure every holiday season we all gravitate towards shiny, metallic, sequined clothing, however, this year metallic clothing isn't just for Christmas parties.
It's a basic component of street style, which is why I wanted to give this top a casual & laid back twist with some cozy layers, but of course it deserves a little glam too &...what's sexier than a bright red lip?.
Have an amazing week dolls!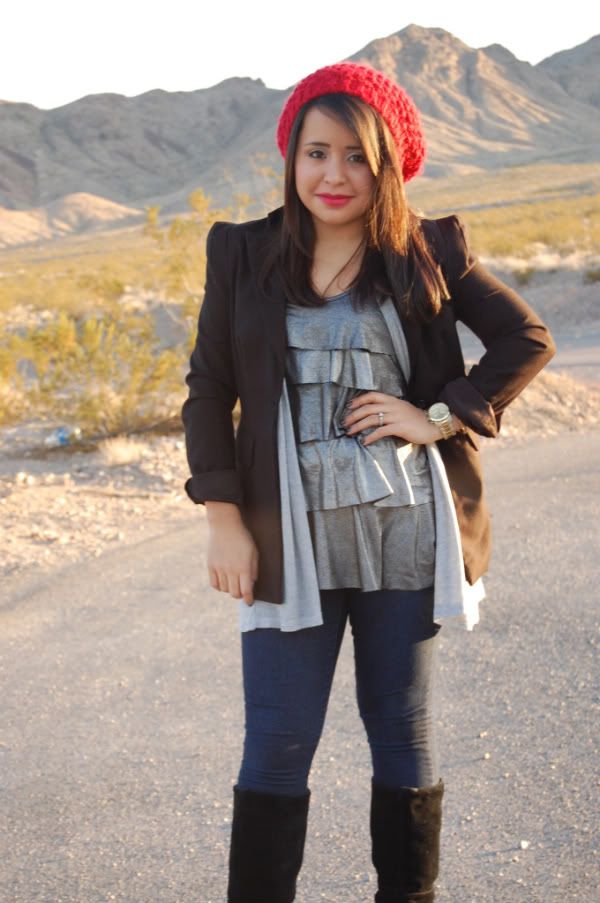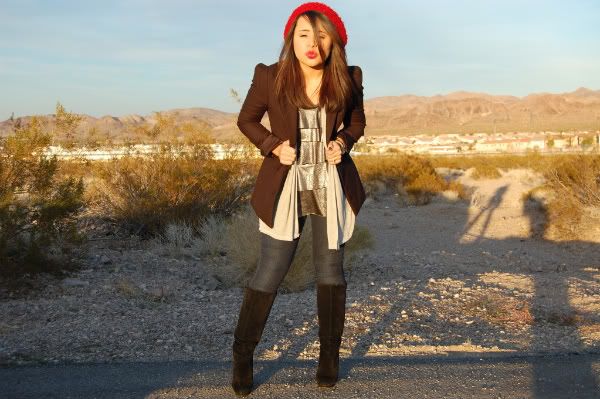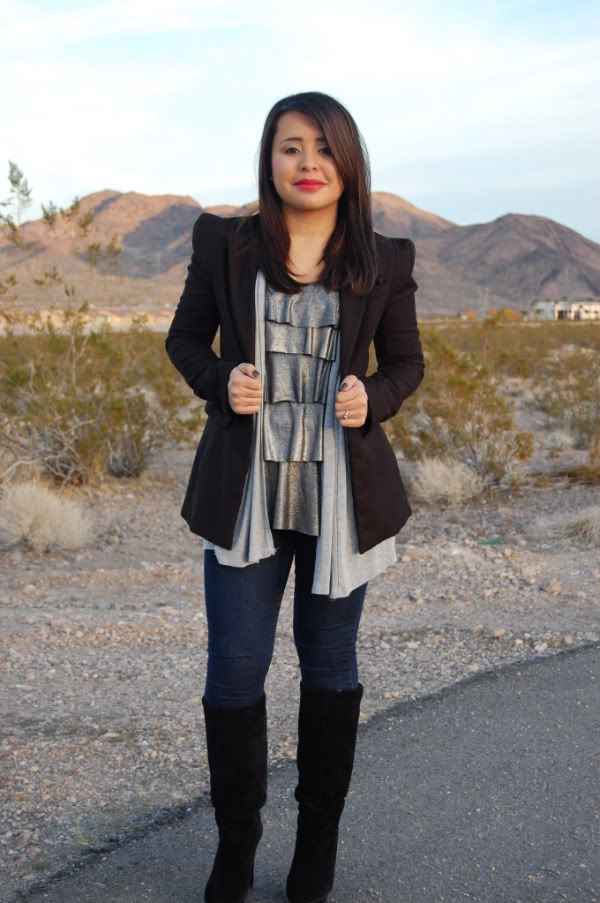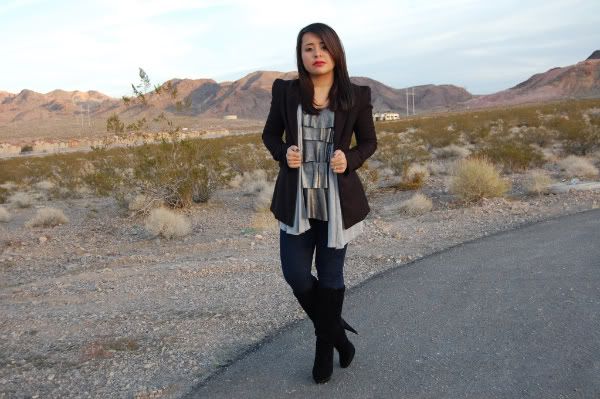 Did you notice how the light changed while shooting these photos? They look like they were taken in separate ocassions :)
Blazer: F21
(Similar)
Knit Vest: F21
(Similar)
Metallic Tank: F21
(Similar)
(Similar)
Jeans: Levis
(Here)
Boots; BCBG
(similar)