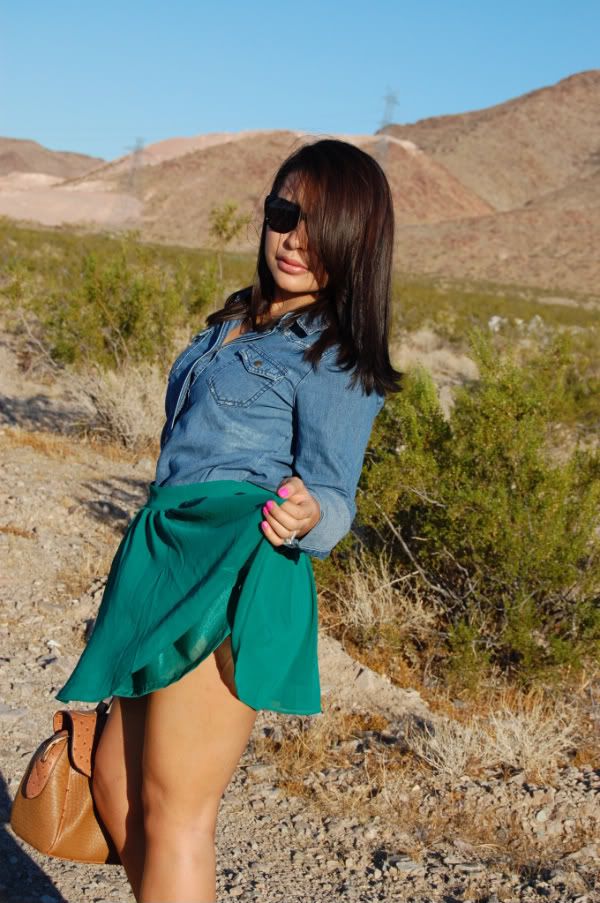 I have been away from my blog and a little absent from twitter, and I have really missed it! First I want to thank all of you who comment and follow my blog, I am so happy to have reached 63 followers, yay!. As for Twitter, thanks for following, I would like to be a better tweeter, which I think is all about filtering your thoughts very little, however sometimes, I am terrified that people may think I have lost my mind. Would you guys like me to tweet without inhibitions?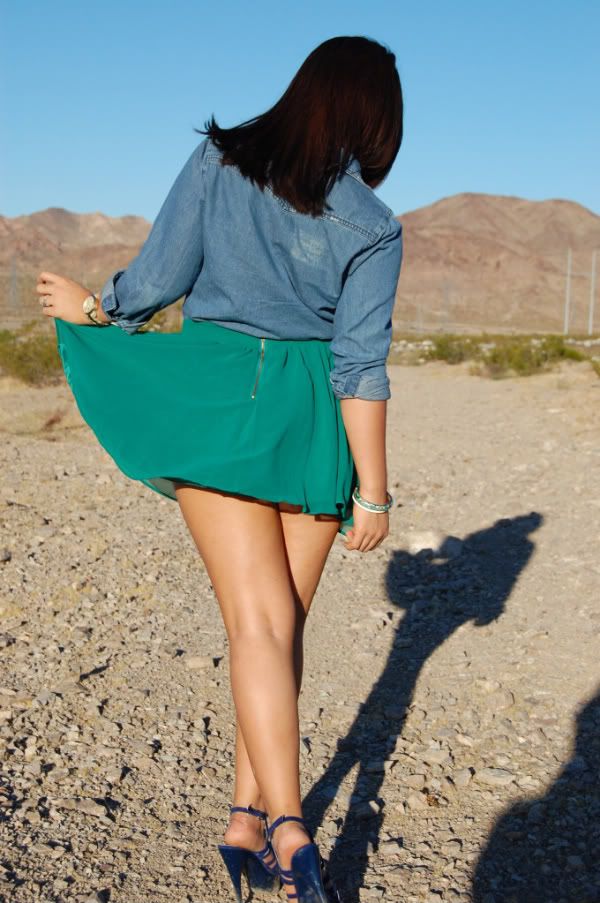 About the outfit: I absolutely adore this skirt and surprisingly I kind of love the color (I HATE GREEN) I thought pairing such a dreamy fabric with something a little rough would balance out perfectly. Of course I needed to color block somehow, which is why I wore these royal blue strappy heels.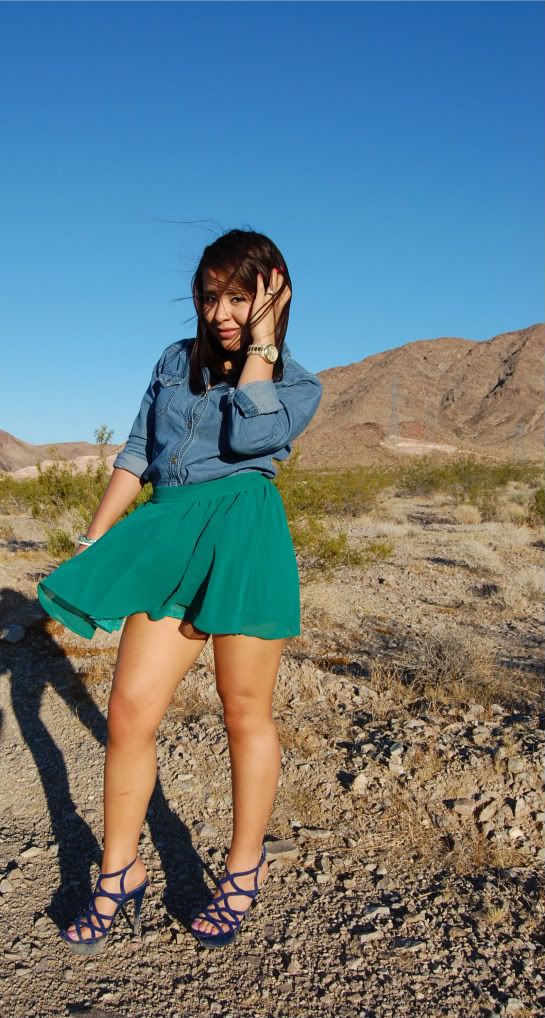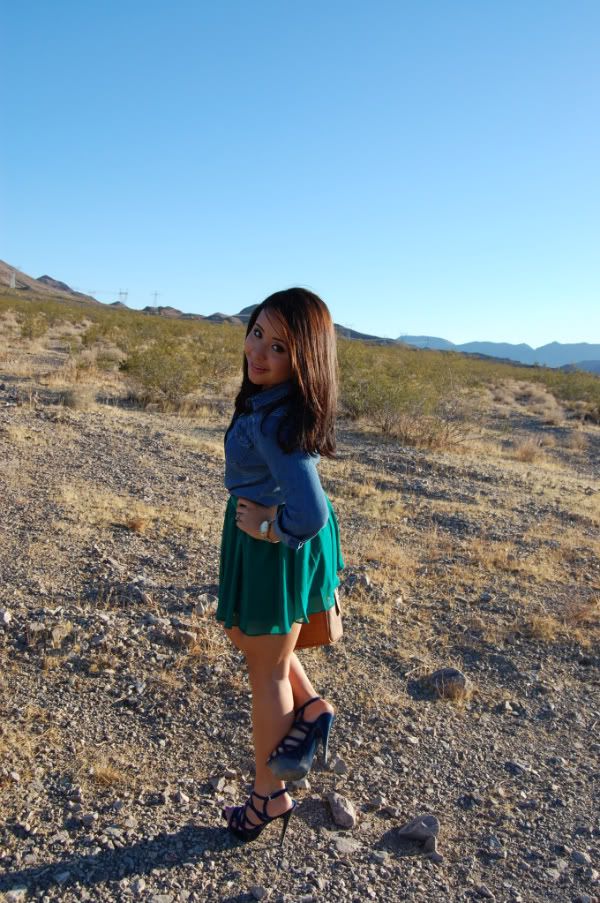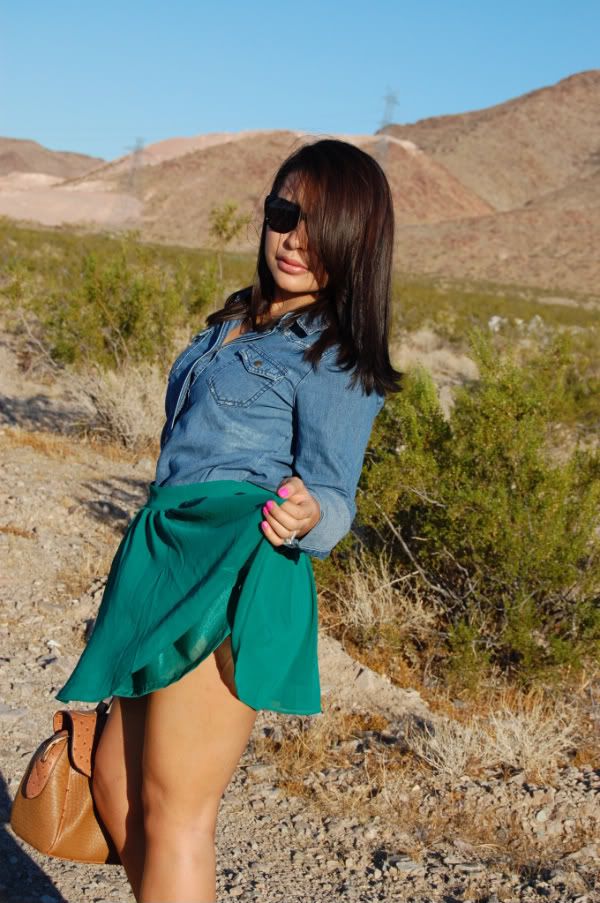 Forever 21 skirt. Miley Cyrus top. AMI Clubwear heels. Marshalls bag. MK watch.