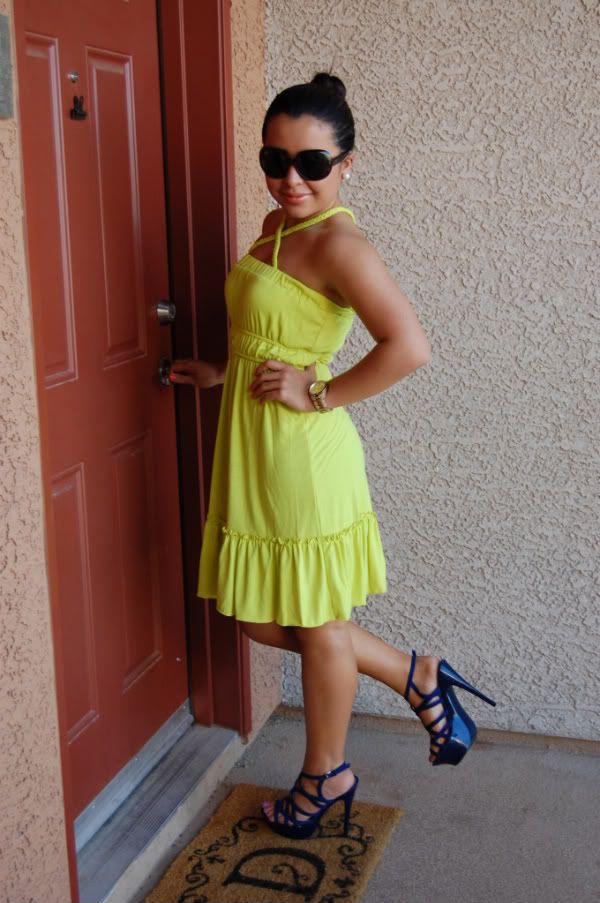 A while ago Ashley from ashesintofashion created a tag in which she challenged all bloggers to create an outfit inspired by their favorite kardashian, I immediately thougth, Kourtney! Even though I adore her I couldn't stop thinking about a picture I had seen of Kim, so I just went against myself and re-created this outfit.
PS: I found this pic on a website which chose Kim K. as one more celebrity whom had butchered the "color-blocking" trend, specially with this outfit. I still don't know what they were looking at because I adore this ensemble.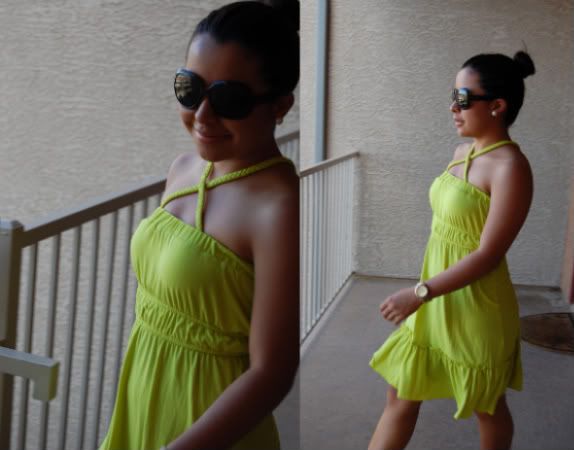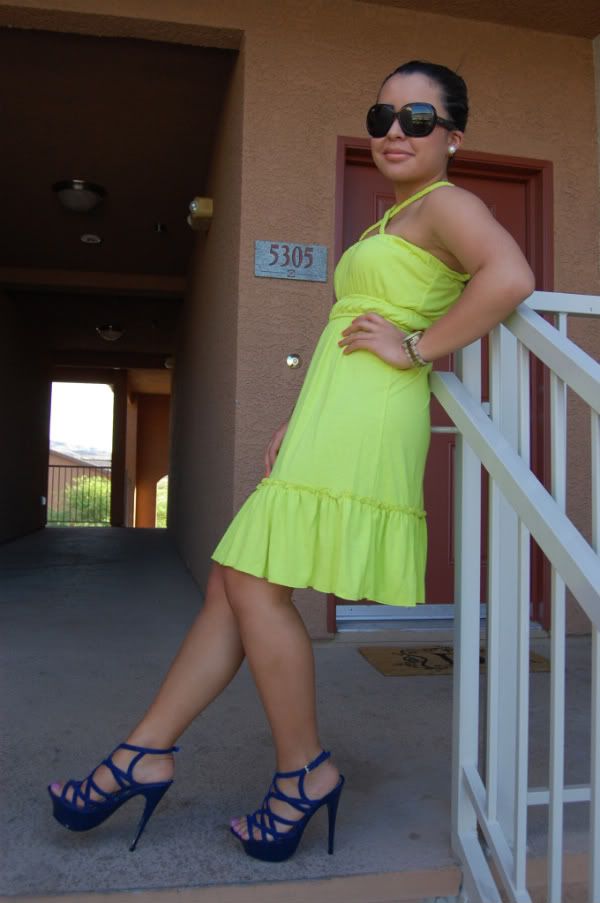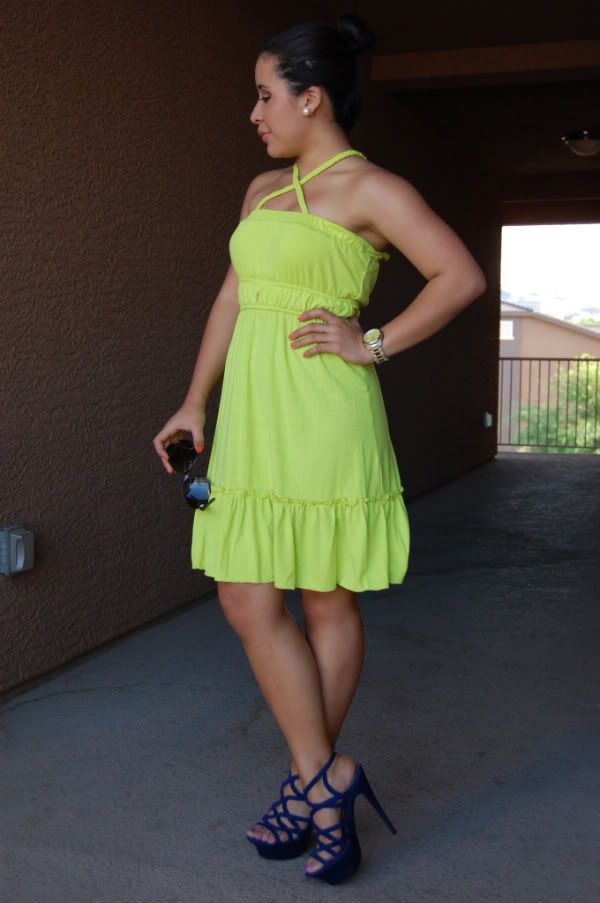 I really got a bragain for this whole outfit! The dress was on sale for $17.99, the shoes were on sale for $11. The rest of the pieces I have had for a while and cherish them dearly, but the huge pearls are actually vintage and were givven to me by, a jewelry-addicted elderly women whom I love wiht all my heart.
Kim is wearing an Elise Overland dress $680
Giuseppe Zanotti shoes.