Last week two of my favorite bloggers,
Flor
&
Dany
started a new series of fashion challenges, as soon as I read about it, I was sold. This challenge was very fun for me, because surprisingly I've never been a believer of the so called "faux pas" of mixing prints. I have to be honest, while wearing this trend...one walks a very thin line between, daring and clashing (SCREAMS). I took the easy way out, mixing an all american classic and neutral print with a exquisitely rich print.My favorite part of this outfit is the SKIRT, I love everything about it, specially the shape and ruffle detailing. CLICK BELOW FOR MORE!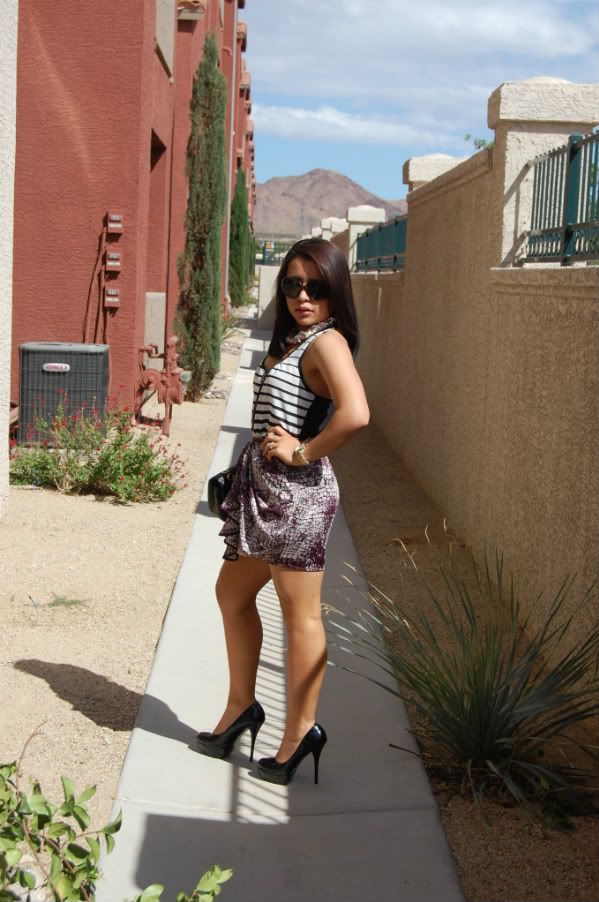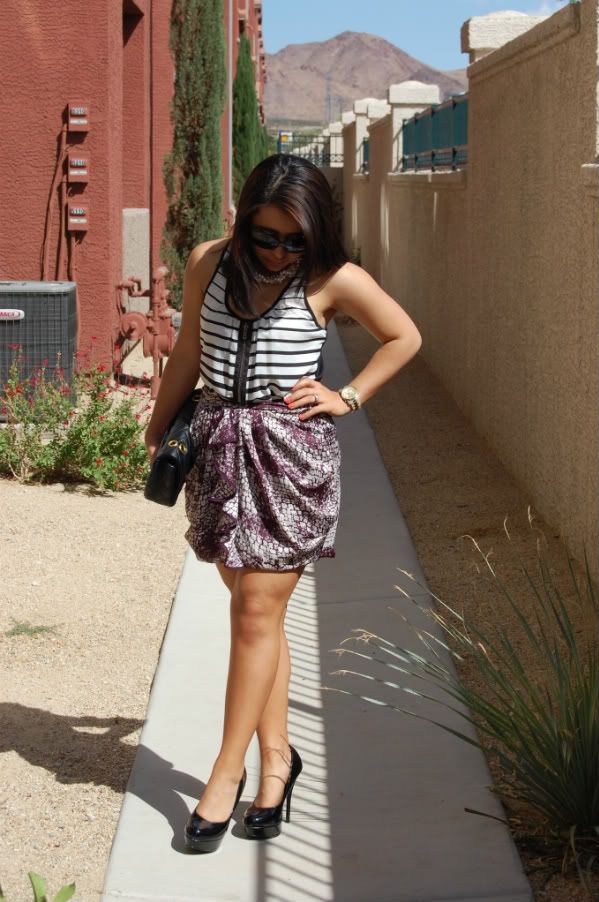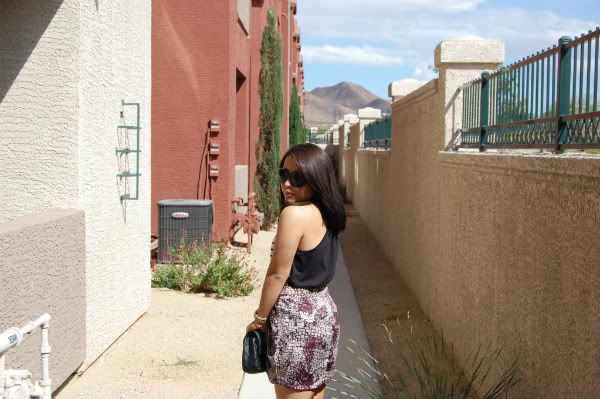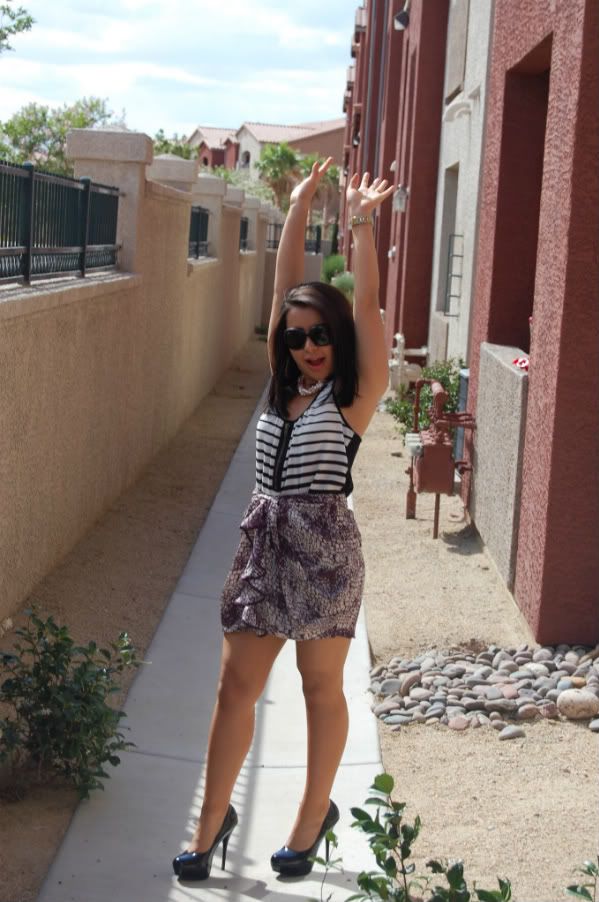 Goofing off (this picture is a accurate description of my personality)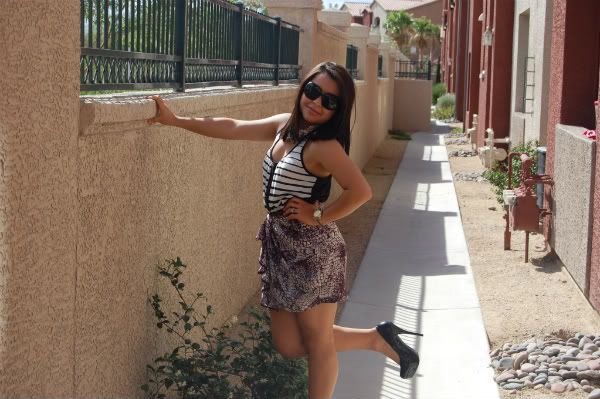 I wore this outfit to just run around town with the hubs, I know some of you may think it's a little too dressy, but sometimes that is just the mood I am in.